Parkland… Two Years Later
Two years ago today, 17 lives were lost in the Parkland shooting.
As we give and receive candy grams and get the hearts with our names on them off of the wall, we must remember the seventeen lives lost on this day two years ago at Stoneman Douglas High School in Parkland, Florida. 
On February 18, 2018, a former Stoneman Douglas student opened fire in the school, killing seventeen and injuring seventeen others, making it the deadliest school shooting in our country's history. 
Parkland, Florida can no longer be known for its sights or the people living there. When you Google it, all you will see is news of the shooting and the tragic deaths that came with it. When you hear "Parkland," it is almost 100% guaranteed that you will think of the shooting. 
Say their names. Alyssa Alhadeff. Scott Beigel. Martin Duque Anguiano. Nicholas Dworet. Aaron Feis. Jaime Guttenberg. Chris Hixon. Luke Hoyer. Cara Loughran. Gina Montalto. Joaquin Oliver. Alaina Petty. Meadow Pollack. Helena Ramsay. Alex Schachter. Carmen Schentrup. Peter Wang.
Some risked their lives for other people. The fourteen students that were killed would have gone on to graduate high school. 
They were writers. Swimmers. Musicians. Soccer players. Dancers. Basketball stars. JROTC members. Coaches. Runners. 
They were in their classes for English, math, music, science… They were thinking about what extracurricular activity they would be going to that day and the latest drama at school. They were celebrating Valentine's Day too.
This could have happened to any school, and it has. This could have happened to your closest friends and favorite teachers. This could have happened to us. 
The shooter, whose name will not be mentioned, used an AR-15 assault rifle and used a vest to blend in with students at the school. After killing and injuring many, he ran away with other students that were fleeing the school grounds so to blend in.
Afterward, he went to Walmart and got a drink. He did this as if what he had just done was not at all out of the ordinary. The police detained him later that day. 
Since then, over thirty states have developed and passed new gun laws. This is clearly not enough. No matter what political side people choose to identify themselves with, they have to realize that this is a problem.
The United States sees the most gun deaths compared to population size out of the entire developed world. Stronger gun laws correlate with fewer deaths from firearms. 
Kids should not have to fear going to school because of the risk that they could be shot. After Parkland, other school shootings have occurred. This is not out of the ordinary. Kids of the future should not be able to say that this is normal. 
Leave a Comment
About the Writer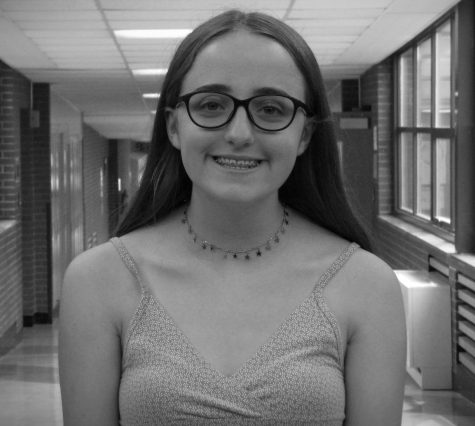 Quinn Volpe, Opinion Editor
Quinn Volpe is a sophomore and this is her first year on the NAEye Staff. She likes music, political activism, volunteering, writing, cheese ravioli, and...