Another Undermined Sport?
An inside look into the little known sport of crew.
Rowing, also known as crew, is a water sport and is a club sport for North Allegheny. The rowers spend a lot of time in the mindset for training or scheduling based on practices while keeping up with school work. 
Crew is split into three sections throughout the school year and summer program, as well. During the fall and spring season, there are many weekend races, and the high school team practices from Monday to Thursday while the middle school team only comes Tuesdays and Thursdays. During the winter training, the amount of planning goes down only for the intensity of the workouts to increase. Half of the time is spent weight lifting while the other is on the erg rowing machines.
When you row on the water, there are two setups that you could row with, sculling and sweeping. Sculling is when someone has an ore on each side of them and their hands overlap as one moves up and down the slide. Sweeping is when there is only one ore on the right or left that moves with oneself. Each style brings different techniques and puts emphasis on strain on different body parts.
Rowing has many beneficial physical effects. It's known for being a full-body sport where you are constantly moving. "Each workout produces maximum results by engaging over 85% of your body's muscles (legs, core, arms, back), delivering the perfect balance of aerobic endurance and muscular strength all in one workout." says the Row House, a franchise that is an indoor rowing based community. It has over 250 locations, one being next to the Dave & Busters in McIntire Square. It's a great way to get active if you don't want to join an on-water team.
The coaches at NAI show up to every practice, have positive attitudes, and are surrounded by respect from all the members. Each has their own story and reasonings.
Coach Lindsey's rowing story: "On [her] freshman move-in day in college, someone approached me about joining the rowing team… [she tried] because [she] was looking for something new, and always enjoyed being a part of a team. 
Later on, "Bailey… knew [her] assistant coach from college and got [her] name and contact… Bailey asking if [she] was interested in coaching. [She loves] the sport of rowing and working with high school students… a great opportunity to combine two things [she loves] and still be involved in the sport."
When asked about what makes rowing different came to her explanation, "Rowing is one of the most mentally taxing sports out there. It requires a different type of toughness and perseverance – you don't stop until it's over… In rowing, everyone has to move together… you have to rely on and trust your teammates to do their part or else you're literally pulling their weight down the racecourse."
Coach Todd's beginning was rowing at the University of Pittsburgh due to I was looking for something different. After graduating, he married a girl on their lightweight team and they began coaching highschool at Allderdice together. After, he coached at Pitt until the opportunity opened where he was head coach. He's worked with rowing for 32 years.
What makes rowing different to him is the mechanics of the boat. He's also been active on water with canoeing and sailing. To him, rowing is a workout that you push yourself to the limit not only physically but mentally, too.
Coach Bailey's, story is different from the others, starting in college when "[her] college roommate and [to-be] teammates called [her asking] if [she] would be interested in coaching a group of middle school boys in Wilmington DE". This quickly accepted decision changed her career path. 
She has found a saying "rowing is the ultimate team sport" which is true to her and separates it from other sports. She says, "You can have superstars who carry teams in other sports but in a boat, one person can make a group of 4 or 8 people so much faster [or slower]. In rowing, you all have to be working together, in perfect rhythm, and with the same goal in mind in order to make a boat faster."
Even though rowing is significant to their lives, it isn't the only thing going on. The coaches are humans with their own lives.
Coach Todd does remodeling work and drives a school bus at NA.
Bailey is a visual artist and teaches art at a charter high school. As of now, she is in an exhibition at the Braddock Carnegie Library and "[is] coordinating a digital drawing exchange between a group of artists whose exhibitions were effected by the shelter in place order" with hopes it will become an exhibition and publication in the future.
Coach Lindsay works for Highmark Health doing data science and data analytics. She enjoys spending time with friends and family. More interests are iced coffee at Dunkin', watching Pittsburgh Penguin hockey, and playing lots of board games. 
When asked about any extra things to say, Bailey says, "Coaching and teaching have taught [her] so much. I'm very lucky my friend called me that day- that one phone call has shaped [her] career path and outlook on life profoundly."
Asking the same, Lindsay's comments, "Nothing tops that feeling every time a boat finds its perfect rhythm and glides through the water towards the sunrise. This sport has given [her] the opportunity to be an NCAA Division 1 athlete and create life long friendships. It's tested [her] determination, developed my leadership skills and matured [her] into an individual [she] didn't know [she] was capable of being."
The effort and time the coaches put into the team are evident, but they aren't the only ones who work hard for the sake of the group. Of course, there are expenses, effort, and volunteers in every sport. In rowing, it's the same. The parents pay at the beginning of each season so their kids can participate in events and training. They also come to celebrate events with their kids and sometimes volunteer to keep count of the kids for days at a time. People are truly appreciative of their impact.
Rowing's atmosphere is like no other. Before and after races, if nearby teams that NA have competed against the athletes will wish each other good luck and compliment each other. Even with NA's rivals, there's a healthy competitive relationship in which the teams will help one another out but won't let up and give up their a-game on the water. 
The training itself can be enjoyable when rowing together, but it's found to be more difficult when you're looking at your own score. The pressure feels to be more intense and the workouts push you every day. Although, rowers come back and practice near every day of the school week for two hours.
About the Writer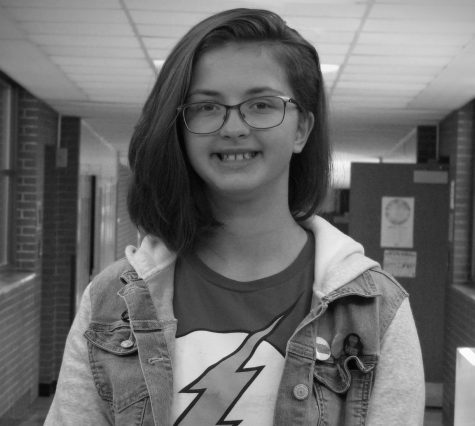 Zena Lang, Staff Writer
Grade: 10th

Zena Lang is a student at North Allegheny Intermediate Highschool. Last year, she was disappointed she could not take the course for her...