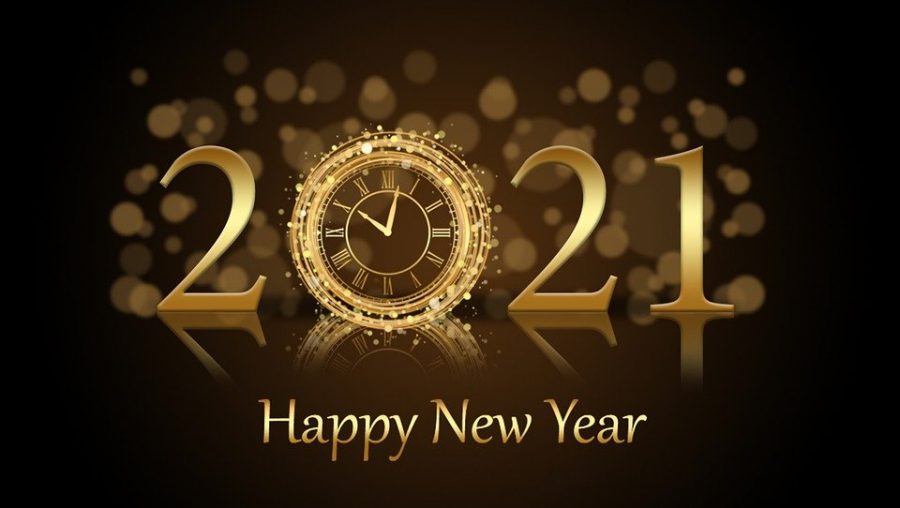 When the countdown to midnight starts, there are thoughts of what your New Year's resolutions will be for this year. This year is especially challenging and important because everything is constantly changing. New Year's resolutions are constantly forgotten a few months if not a few weeks after January 1st. When they are impacted by the CoronaVirus, do people become more dedicated to resolutions or do they give up easier? To see the answer to this question, we asked a few students how they feel about New Year's resolutions.
 New years Eve is one of the biggest globally celebrated holidays. People celebrate New Year's Eve to end the year with a cheerful goodbye, and to celebrate the year to come.
The root of New Year's resolutions go back over 4,000 years. The Babylonians hold the first written record of resolutions being put to use. Granted their celebration was around mid- march, it still was the beginning of the New Year
Since New Year's Resolutions are still in use over 4,000 years later, we asked some students what their New Year's resolutions were for this year. We asked,
What are your New Year's resolutions? Do you think they will go better or worse than your 2020 resolutions? If you remember, what were  your resolutions from last year?
Jasmine Timmerson- My New Year's resolution is to not use my phone during online school. I think this will be harder than my 2020 resolution because this one is more challenging.  
Mila Prusak- My new year's resolutions for 2021 are, Drink more water ,Read at least one book a month, Redo my room, and Limit my online shopping. I think my new year's resolutions will go better this year. Last year I made my resolutions very unrealistic, so they were hard to follow and I ended up abandoning the whole list. I remember some of my last year's resolutions, but not many of them: Stop being so stressed, stop spending money, and meditate everyday. I ended up trying these for a couple weeks then caved.
Annalise Arnold- This year my new year's resolution was to better myself. The past year has been really hard. In quarantine I struggled with myself and being alone with just myself and none of my friends in person support. I brought myself down a lot and got in my head. This year I decided to change that and everyday I am saying affirmations and every time i say something bad about myself I say something good about myself right after. I am becoming more confident everyday.  I think my new year's resolution will go so much better than last years. My last year's resolution was to reach out to more people. I did get in touch with a lot of people, but due to corona I was not able to hangout with people. I did stick to them but it was in a different way than I wanted to.
Nora Catanzarite- My New Year's resolution is eat healthier and drink more water, since I tend to not drink enough. I think they will go better than my 2020 resolution which was to drink more water also. I stuck with it the first couple months, but then kind of forgot about it
John Maley- My new year's resolution is to save more money. My new year's resolution from last year was to be on my phone less. I tried to limit my screen time throughout the year, but not as much as I should have.  I think this year's will work better because it is easier to save money than to stay off my phone.
Abigail Stager- My new year's resolution is to just be happy and not care what others think about me.  You waste your time caring about what others think. If you just do what you want and you're having fun, that's all that matters. I feel like my 2021 resolution will go better. I do not remember what my last year's resolutions were.
Kara Wertz- To get better grades I think they will go better because i'm more motivated this year to stick with them And with online school, I have more of a reason.I did not have a resolution last year.
 Carissa Treser-My resolutions are to eat healthier and be nicer to my brother. I think it will go better this year because I think i will actually try this year because I want to accomplish my goals. Last year, my resolution was to stop procrastinating, and I stuck with it for a while. But over  time, I started procrastinating again.