Teens with Jobs Struggle with Work-Life Balance
Are teenagers who have jobs struggling to find a balance between life, school and work? 
Sophomore Christina Kotchanka, who works at Hello Bistro says, "I work Thursdays, or whenever I can. I also get the chance to take off whenever I can. So I am pretty happy about that."
Kotchanka enjoys her job and the flexible schedule, though it takes up a good amount of time from her social life. "It is also nice, because I work with some friends. My family and friends also visit me," she says. 
Kotchanka also believes the job is good, because it gives her experience dealing with customers.  She says, "I also like this job because of the money." 
Kotchanka also says she enjoys talking with the customers. The money is nice because she can pay for her experiences, such as having fun with friends, and future trips to Lake Erie. However, Kotchanka says she does not always have enough time for her own personal goals. 
"
I really started struggling with balancing work and school."
— Emma Cheng
While Kotchanka has been able to balance her school life and a job, sophomore Emma Cheng has struggled. "I quit because I got way too busy. And I really started struggling with balancing work and school," she said.
 "Another thing was the payment wasn't good. I felt as if I was being overworked." 
Cheng also says that the people and customers were rude. And it made her hate working at Saga. "It was just such a waste of time," she said. "I could have been with friends, but I was dealing with rude customers." 
Cheng struggled not only with her social life, but also with keeping up in school. "I felt myself starting to fall behind a little. I also missed out on a lot of time I could have spent with friends and family." 
Kotchanka stated,, "I mainly got a job to make money for experiences, I also wanted to stay busy." Though having lots of school, Kotchanka's job is pretty flexible. "I have a perfect balance of everything."
Emma also got a job to make money and stay busy. "I used to have so much free time during the summer; it was great." 
However, as Emma's school work was stacking up,  she found she didn't have the freetime like she used to.
Having time to spend with her friends and family turned out to be much more important to Cheng. "Since I'm still young, I don't want to work as often. I will eventually get another job. But, for now I'm focusing on my social life and academics."  
Leave a Comment
About the Contributor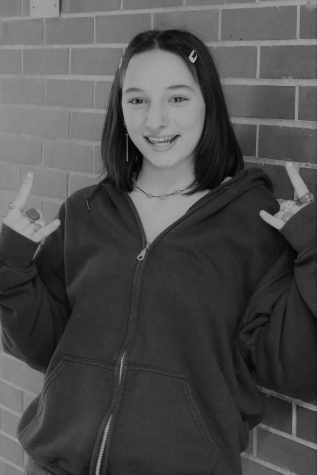 Isabella Gauntner, Staff Writer
Isabella is a sophomore in high school, this is her first year in Journalism. In her free time she either works, or hangs with family and friends.