Newly Elected School Board Members Share Goals
On Election Day 2021, as many across the country were anticipating the results of major races, some families in North Allegheny were glued to the NA School Board election. They knew that whomever got elected would change the future of their children's education.
School Boards have huge influence over districts. Their actions include appointing superintendents, implementing new policies, and making recommendations to the superintendent, to name a few. Students' safety and educational resources are also both established by the board.
North Allegheny's school board has been successful in carrying out their responsibilities. Just this year, they have voted on significant topics like mandating masks for students and incorporating diversity training for teachers.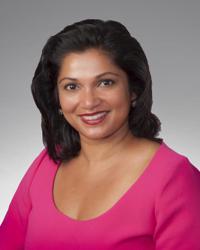 The new appointees will hope to carry on this responsibility. NaEye asked two newly elected members – Mrs. Vidya Szymkowiak and Mrs. Paige Hardy – about their goals they want to accomplish as board members.
Now that you have been voted onto the school board, what is the first thing on your agenda?
Mrs. Szymkowiak: "The first priority must be to maintain a consistent and predictable daily routine for students.  We must keep our schools fully open – this includes the classroom setting as well as extracurricular activities and sports.  But it also means that we must fully reinstate the special events that make our students' school experience memorable:  the social events, the educational trips, and the in-school celebrations in which parents may take part." 
Mrs. Hardy: "The first thing on my agenda is to get to know my fellow board members, I'm very aware that I'm joining a team of 9 people who make joint decisions on everything."
How will you make sure that our students are safe in this pandemic?
Mrs. Szymkowiak: "There are multiple layers of interventions that can help minimize the risk of COVID-19 infection for our students and staff.  At the individual level, hand hygiene (handwashing and use of hand sanitizer) is critical as is staying away from other individuals when you are feeling sick.  Schools may help with this effort by making hand sanitizer and handwashing stations more readily available and by supporting kids who are responsibly staying home because of illness.  Many students and staff will also protect themselves by choosing to receive a vaccine to prevent COVID-19 and many will also choose to continue properly wearing a good-quality surgical mask or N95/KN95 mask.  The facilities management team at each of our schools can implement simple and inexpensive measures to improve air quality and circulation, interventions that have been shown to be an important part of a layered approach to preventing respiratory infections."
Mrs. Hardy: "North Allegheny should look to guidance from health professionals like the American Academy of Pediatrics, the CDC and the Allegheny County Health Department on how best to keep our students safe and in school through the pandemic.  The vaccine approval for all school aged children is a wonderful thing, it's exciting to finally reach the point where the vast majority of our students can be vaccinated.  Hopefully there will be a corresponding drop in COVID cases in all our school buildings like there were in the high schools last spring when students over 16 were eligible." 
What do you think is the biggest issue facing North Allegheny right now and how do you plan to solve it? 
Mrs. Szymkowiak: "We must work quickly to quantify the level to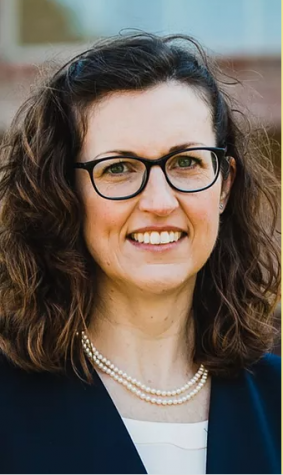 which each student may have lost ground in terms of academic achievement as well as social and emotional development.  School directors should support the efforts of parents and educators working in tandem to address the academic, social, and emotional harm our children have suffered as a result of pandemic-related disruptions."
Mrs. Hardy: "The biggest issue facing NA right now is the need for a long term financial plan.  Budgets and spending is always the biggest issue facing every district – how to stretch every dollar and make the most of what you have to meet students' needs while maintaining our excellence in academics, athletics, arts, and acceptance."
What strengths do you see in our district and how will you enforce these strengths? 
Mrs. Szymkowiak: "Over the last few decades, many families have chosen to move to North Allegheny because they recognized the value of a solid educational background in serving as an equalizer in terms of future opportunity.  As an immigrant hailing from India, I can honestly say that this consideration was first and foremost in my parents' minds when we moved to North Allegheny almost 40 years ago. 
Every single student in North Allegheny should have access to a high-quality education tailored to their individual needs.  Parents and educators should be empowered to be advocates for students.  Both in the classroom and in a broad variety of extracurricular activities, students should have the opportunity to create cultural understanding and cooperation by working with individuals from diverse backgrounds."
Mrs. Hardy: "North Allegheny has so many strengths – excellent students, invested families, and a supportive community.  Top of mind for me right now is North Allegheny's diversity.  One of the reasons our family chose NA over other districts in the area when we moved here 6 years ago was the diversity in our community and student body.  As a family with international roots it was important to us that our children not be the only students of color, or students in the class whose grandparents spoke with an international accent.  NA's diversity is an often overlooked strength of the district, and I look forward to supporting NA Empower's work to create a more welcoming and inclusive school environment for all our students and families."
How do you plan on working with other board members? 
Mrs. Szymkowiak: "It is important for members of the school board to remember that – first and foremost – they represent the voice of the community, including students.  While voters elected each of us for our qualities and qualifications, we must make it a point to hear and include community and student viewpoints when reflecting on policy decisions and we must approach decision-making in an evidence-based and open-minded manner.  Members of the board must always be courteous and professional when working with each other and also in their interactions with administration, educators, parents, and students."
Mrs. Hardy: "I very much look forward to working with the other board members, with our shared interest in North Allegheny I know together we'll be able to do great things.  I have tremendous respect for the work the returning board members have put into our district, especially in the past year and half, and as a newer board member I plan to listen and foster a tone of respect for each other and the community at every meeting."