Dollars and Cents
Fundraising and paying for all of the "extras" is a big part of the typical NA high schoolers' experience
Yearbooks, trips, countless lost pencils, and other materials, all expenses that could be making a dent in NAI families' wallets. However, to offset the costs of trips, specifically, there are many fundraising options, but how much do they contribute?
Mrs. Pontiere, a Chorus teacher at NAI,  said the SCRIPT program is a really good option and a lot of students use it. Ponteire stated, "If kids start using the program as a freshman, they can get a lot of the money for the trip through it."
Mrs. Lavell, the Orchestra teacher, said some fundraisers are, "Ad sales for concerts, pierogi sales, sales of coffee, and tea." Lavell stated, "The easiest fundraiser the kids can do is buying Giant Eagle gift cards and getting 5% back." She also explained, "A lot of kids will do the fundraising on a trip year."
Mrs. Kollitz, from the NAXC boosters, stated: "The fundraisers for this year included 3 restaurant fundraisers at Chipotle, Stacked, and Loafers, where the restaurant contributes a percentage of the sales to our organization during a set day." They also sold XC apparel to parents and the Boosters got a percentage of the sales. For the food tables, which the xc team has at every invitational, parents donate food.
From a band email, NAEye learned they do many fundraisers including a car wash and fundraising partnerships with Chick-Fil-A, Goodwill, Amazon Smile, Giant Eagle Gift cards, and Sheets for coupon books.
Chick-Fil-A: If you send in your receipts and the band will get 20% of all receipts.
Goodwill: The band gets 40$ for every 400 pounds donated,
Amazon Smile: The band will get 0.5% of your order. 
Giant Eagle gift card sale: The band gets 5% of all the money spent on gift cards.
Trip Prices
Choir Trip: $1420
NA Orchestra Trip: $1420
Sport Prices:
Interscholastic Athletics: $75 per season per athlete/family cap of $225
Clubs: $25 per activity per participant/family cap of $75
Yearbook Prices:
Deluxe Yearbook Package: $92.75
Basic Yearbook Package: $82.00
Regular Yearbook: $65.00
Materials
Graphing Calculator: $119.99 Colored Pencils: $3.00(24 pack)
3 In. Binder: $13.49 Scientific Calculator: $16.69
2 In. Binder: $11.99 Pencils: $6.59(48 Pack)
1 In Binder: $7.00 5 Subject Notebooks: $6.29
Pens: $13.29(24 Pack) Highlighters: $7.99(12 Pack)
Pencil Pouch: $5.19
Despite all of the associated costs with varying trips, supplies, and momentos such as the yearbook, these are fees that most families either fundraise for or are willing to finance themselves because of the enormous benefit they provide for students.
About the Contributor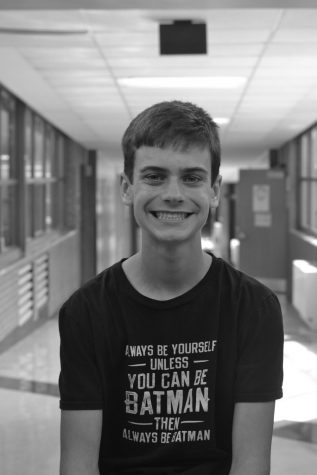 Nick Betler, Staff Writer
Nick Betler is a freshman at North Allegheny Intermediate High School. It is his first time doing newspaper. In Nick's free time he runs and takes photos. ...