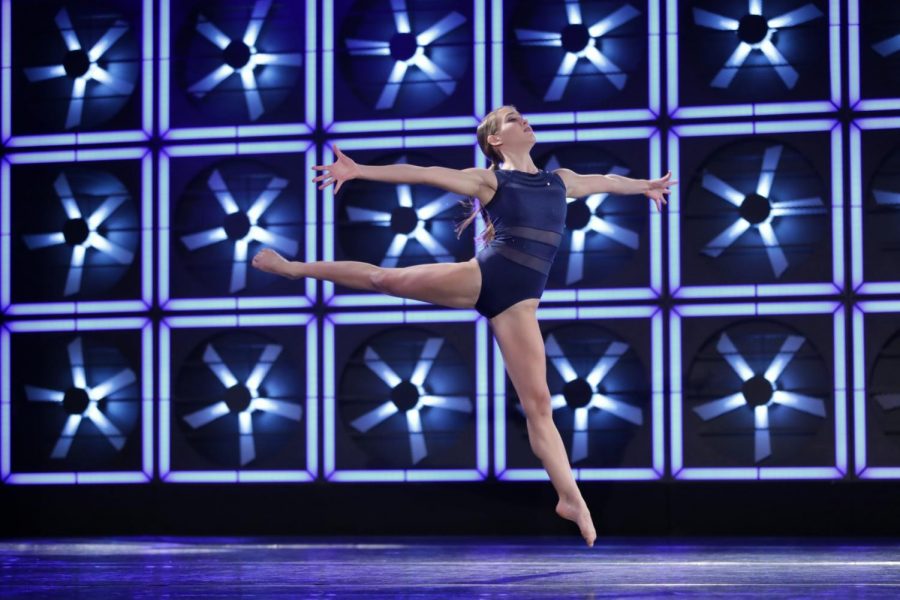 Courtesy of Zoe Bertram
While the average high school student is lounging around at the pool in the summer heat, Zoe Bertram, a sophomore, is at a summer dance intensive honing her talent. Every year, Zoe spends a part of her summer away from home in a new place, to improve her dancing skills. She has been dancing since she was four years old at Wexford Dance Academy. This summer will be her fifth dance intensive and I caught up with her to see what is new in the dance world. 
NAEye: What types of dance do you participate in?
Zoe: "I focus mostly on ballet, but I also do jazz, tap, contemporary, and some other types."
NAEye: What is your favorite type of dance?
Zoe: "Either ballet or contemporary."
NAEye: Do you have a dress code at dance?
Zoe: "Yes, on Mondays and Saturdays I have to wear a specific black leotard with tights for ballet and black shorts for anything else. Tuesdays through Thursdays I have to wear a white leotard with tights. On Sundays you can wear anything you want."
NAEye: How many hours on average a week do you dance?
Zoe: "I am not sure exactly, but on weekdays I dance for about three hours and on the weekends it is basically all day."
NAEye: When did you start going to summer intensives?
Zoe: "I did a small weekend one when I was 10, but my first stay away one was when I had just turned 12."
NAEye: Where have you been for all of your summer intensives and how long did they last?
Zoe: "I did Chautauqua when I was nine, which was only a weekend. I did the Nashville ballet when I was 12 and that was two weeks. I was in a performance with the New York City Ballet, which was four weeks when I was 12. I did Vail Valley dance intensive when I was 13, which was three weeks. Then, I did Chautauqua again when I was 14, which was five weeks. I also did ballet Austin when I was 15, which was six weeks."
NAEye: Do you ever get homesick while you are away?
Zoe: "At the beginning I get a little homesick, just because I don't really know anyone, but it usually gets better pretty quickly."
NAEye: Where do you plan to dance for this upcoming summer?
Zoe: "I don't really know yet because I have auditions in January, but I would really like to go back to Chautauqua, if I could, but I might try somewhere new."
NAEye: Do you want to pursue dance as a career?
Zoe: "I definitely want dance to be in my life somehow, I don't necessarily know if I want to be a professional dancer, but I do still want to dance."
NAEye: What is an average day like at a summer intensive?
Zoe: "You wake up pretty early in the morning. You stay in dorms so that way you can have breakfast at the dorms. After that, for an average summer intensive you have class from about 9:00am to 5:00pm everyday. You have classes and rehearsals with different teachers, etc. In the evening you come back to the dorms, eat dinner, and you can usually go to activities or go out to places, even on the weekends."
NAEye: What are some things that you have had to give up because of dance?
Zoe: "When I was little I had to quit a lot of sports like basketball, softball, and gymnastics because I decided I wanted to dance."
NAEye: What do you do to stay in shape?
Zoe: "I try to eat pretty healthy and I do hot yoga and pilates a lot. We also have yoga and pilates as part of our schedule at the dance studio."
NAEye: What is your favorite ballet?
Zoe: "My favorite ballet in probably Midsummer Night's Dream because I was in that ballet for a summer dance intensive one year. "