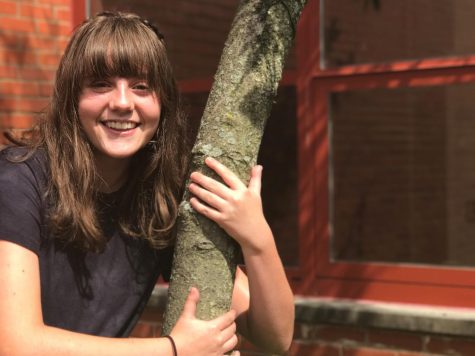 Grade:
Freshman
Years on staff:
1
Role: 
staff writer
Life soundtrack: (song)
"Where is my Goat" by Taryn Southern
[video credit=""Where is my Goat" by Taryn Southern" align="left"]https://www.youtube.com/watch?v=luqh0NCYCng[/video]
hobby/ sport/ clubs / pastime:
slow-pitch softball, key club, table tennis, and passionate hacky sack enthusiast
Short bio:
She enjoys e
ating at inappropriate times, and loathes any and every type of exercise excluding softball. She also likes debating with people about pertinent topics, watching Netflix, and spending what little time she has not engaged in schoolwork with her family and friends playing four-square and hacky sack. She strongly urges people of all ages to take part in these liberating games of greatness.
Figuren und muster wurden
hausarbeit schreiben beispiel
nun nicht mehr aufgetragen, sondern aus dem untergrund ausgespart und mit linearen binnenzeichnungen versehen
Meg Patterson, Staff Writer
Apr 18, 2018
Mar 26, 2018

A Freshman's Perspective: Friends

(Story)

Mar 15, 2018

Snapshots: NAI Walkout

(Media)

Mar 07, 2018

The Typical Teenage Friday Night at NA

(Story)

Feb 15, 2018

8 Disney Movies You Need to Be Reminded Of

(Story)

Feb 05, 2018

Fresh(Wo)man's Perspective: Sleep

(Story)

Jan 19, 2018

Group Projects: Helpful or Painful?

(Story)

Dec 22, 2017

Top 5 Christmas Fails of NAI

(Story)

Dec 14, 2017
Dec 13, 2017

A Fresh(Wo)man's Perspective: Physical Education

(Story)

Nov 25, 2017

A Fresh(Wo)man's Perspective: Lunch

(Story/Media)

Nov 03, 2017

A Fresh (Wo)man's Perspective: Homework

(Story)

Oct 12, 2017

Slow Pitch Softball Seeks More

(Story)