Profile: Mrs. Ewing
NAI's new-ish Assistant Principal gives the inside scoop to NAEye on her favorites, least favorites, and of course, her pets.
Hang on for a minute...we're trying to find some more stories you might like.
NAEye: Where did you teach before you came to NA? Is our school different than the other school you have moved from?
Mrs. Ewing: I was a middle school math teacher at Pine Richland, I taught algebra, pre-algebra, and honors algebra. I did not plan on leaving Pine. Then I got my Masters in principal.
NAEye: Favorite part and least favorite part of the job?
Mrs. Ewing: Kids are my favorite thing about my job, and just being able to be around kids. The one thing that I don't like is not being able to spend enough time to be with students.
NAEye: Do you have any thoughts on the recently completed renovation?
Mrs. Ewing: This was my first renovation as a principal.  I was eager to see the impact when it is fully completed. We have  lot more work to do in years to come. I am really glad that we got the face lift.
NAEye: Where is your favorite vacation spot?
Mrs. Ewing: York Beach, Maine! The lobster is amazing!  I love having a sweatshirt on, sitting around the campfire, and having the ocean in the backyard. It is my favorite place on Earth. 
NAEye: What is your favorite meal/restaurant/type of food?
Mrs. Ewing: I love it all.  I'm a big lunch person. My top two would be Mexican and Italian. 
NAEye: What hobbies do you have outside of school?
Mrs. Ewing: Trying to contain my shopping problem, being at home, traveling, skiing every weekend in the winter,  and being with my family, and helping out at Animal friends.
NAEye: Do you Have any pets?
Mrs. Ewing: I have a dog named Fitz, and three cats named Riley, Cali, and  Finnigan (Pictured in album below)

About the Writers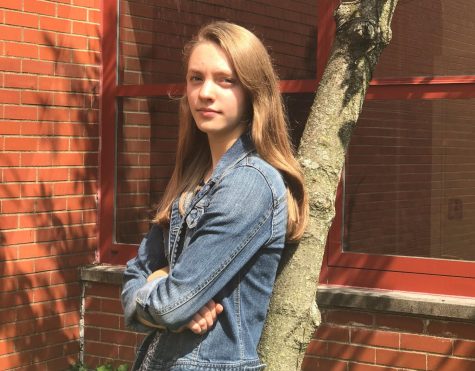 Abby Glass, Staff Writer
Grade: 10



Years on staff: 1



Role: (staff writer)



Life soundtrack (song):  Glorious (Macklemore)



Hobby/ sport/ clubs / pastime:  Girls Basketball



Short...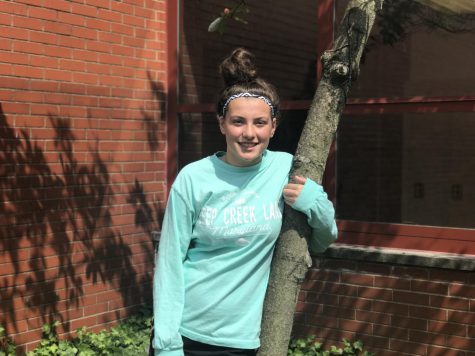 Megan Wilson, Staff Writer
Grade: 10



Years on staff: 1



Role: staff writer



Life soundtrack: Mirrors by Justin Timberlake https://www.youtube.com/watch?v=TH2tp72T13o



hobby/sport/club/pastime:...