Mr. Grillo: Man or Deity?
Mr. Grillo, the most famous substitute teacher at NAI, answers some of the students' most burning questions.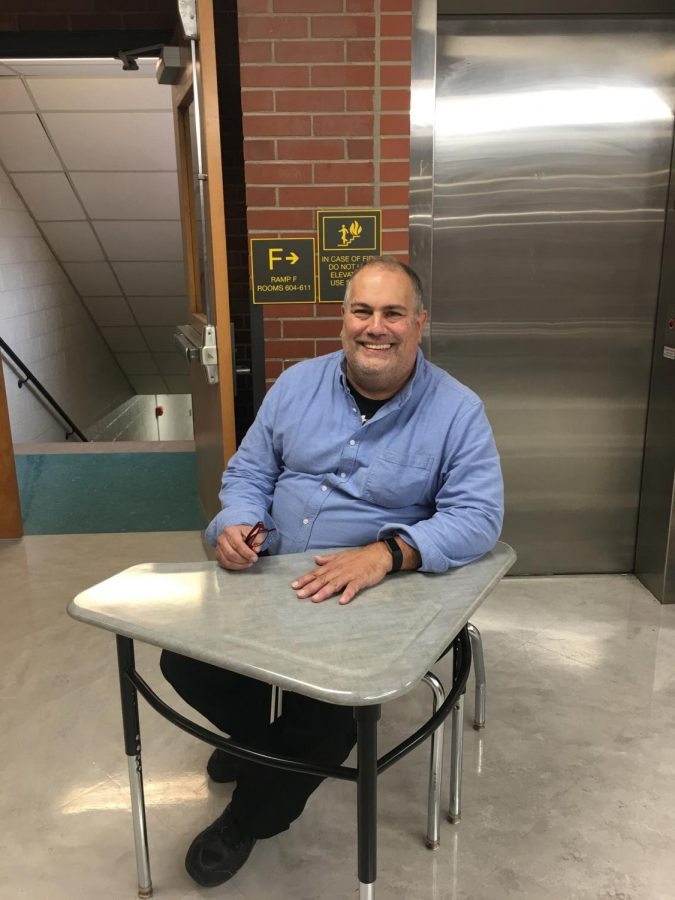 NAEye: Did you always want to be a teacher?
Grillo: Yes; I always wanted to be a teacher and I was originally a history teacher in the Philadelphia area.
NAEye: Did you like being a teacher at your old job in Philadelphia?
Grillo: Yes; I really liked it for a while but it got stressful and tiring because it wasn't a school in a very good area and many of the kids did not behave as well as you guys here at NA.
NAEye: What made you want to work at NA?
Grillo: I was originally a middle school football coach at Carson and I just started subbing and I just like the people and the kids.
NAEye: Do you still coach at Carson? 
Grillo: No I don't coach anymore. Maybe someday again. I used to be a football referee and now I'm a basketball and baseball referee. I enjoy it.
NAEye: What is your favorite class to substitute for?
Grillo: I don't really have one in particular that I love more than others… Well since I was a Social Studies teacher I would probably pick social studies but I love teaching them all. I've even picked up a little bit of Spanish from doing that and some French and German even.
NAEye: Do you have a lot of friends in the Social Studies department?
Grillo: I think I'm friendly with most of the staff here at NAI. There's nobody in particular in there but everybody.
NAEye: How do you remember everyone's name so well?
Grillo: I don't know; it's just a gift I guess. I've always been good with names and faces. It's an ability that God just gave me. 
NAEye: What was your reaction when the students got you a FitBit?
Grillo: I was really flabbergasted. I cried. I thought that was so nice. It really made me feel good that I mean so much to people.
NAEye: What is your favorite season?
Grillo: I like spring. I like how everything is new again. It's getting lighter and warmer. It's not too hot though. Baseball starts up again and I like baseball. The overall atmosphere.
NAEye: What is your favorite flavor of ramen?
Grillo: (laughter) Is there a beef one or something? I like the beef one. I used to have it with my kids when they were little.
NAEye: Did you like school when you were a kid?
Grillo: No. I went to a catholic school and our school didn't do a lot of things. I was not a fan of school.
NAEye: Were there any subjects that you liked more than others in school?
Grillo: I liked Social Studies, Physical Education, and lunch I didn't mind.
NAEye: What is your favorite type of cookie?
Grillo: I love chocolate chips. My mom makes a lot of chocolate chip cookies, they are so good.
NAEye: What is your favorite food?
Grillo: Pizza! I love pizza. Especially Sir Pizza. They make their pizzas in square.
NAEye: What's your favorite dog breed?
Grillo: Basset hound; I had one as a kid.
NAEye: What is your full name?
Grillo: My full name is David Anthony Grillo.
NAEye: How many kids do you have?
Grillo: I have two. My son is a sophomore at Waynesburg and I have a daughter that is a Junior at Avonworth.
NAEye: How and when did you ascend from humanity to godhood?
Grillo: I don't think I'm there yet.
NAEye: How can I achieve your levels of fame?
Grillo: Just keep working hard everyday. If you work hard, you can do it.
NAEye: Why are you such a god and NAI icon?
Grillo: I don't know. I guess it's just who I am. What you see is what you get.
NAEye: How are you so awesome?
Grillo: I just try to be myself, try to be positive everyday and enjoy life.
About the Contributors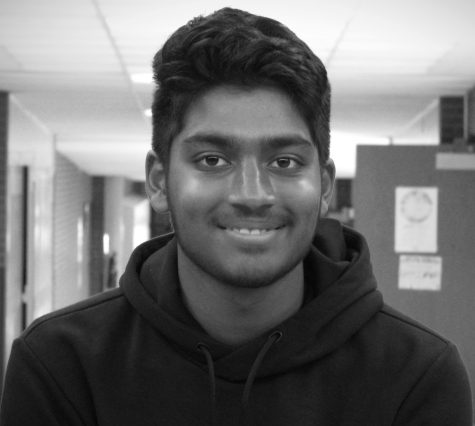 Pratik Yarlagadda, Lead Interviewer
Pratik Yarlagaddda is a sophomore at NAI. This is his first year as NAEye's lead interviewer. He participates in the North Allegheny Marching Band and...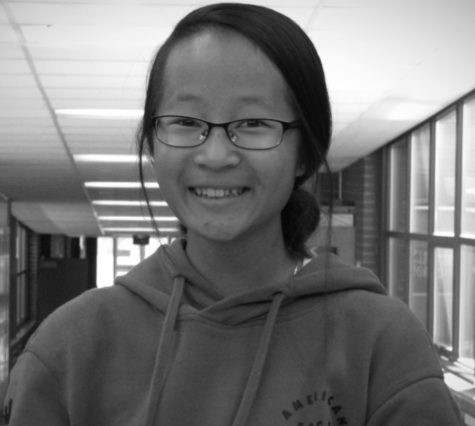 Mia Simmons, Podcast Editor
Mia Simmons is a sophomore at NAI this year. This is her first year in journalism and she is very excited about what is in store for the oncoming year....