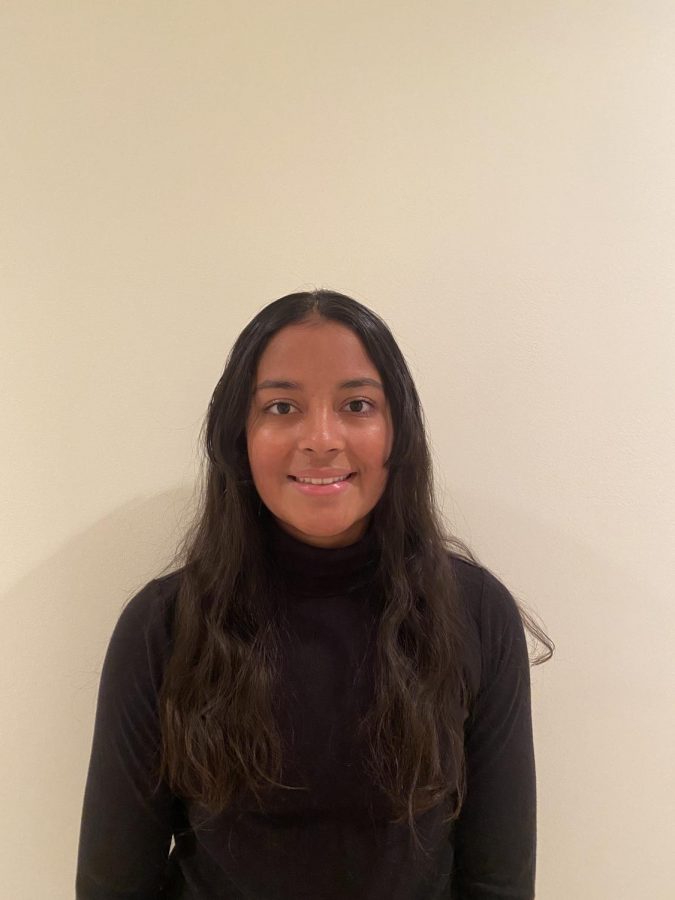 Siya Jain
NAeye: What sport do you play?
SJ: "I play tennis on the Girls Varsity Team as Line 2 doubles this year."
NAeye: How long have you been playing?
SJ: "I have been playing tennis for 7 years."
NAeye: What was your highest achievement in your sport, this season?
SJ: "This season I think my highest achievement was probably accomplishing and improving my volleys and net work. I learned a lot about what to do and how to be involved in the point when you are volleying at the net. My ability to effectively volley at the net has gotten a lot better since the season started which has expanded my overall skill set."
NAeye: What are some challenges you face in your Sport?
SJ: "Obviously, the physical game is very important when playing tennis, but the mental game is just as important if not more. Tennis is one of the few sports where there isn't a specific time limit. Matches can vary from 45 minutes to 5 hours or longer; it really depends on who you're playing. As I get better physically, I also need to hold up my mental strength both when I am up in the match or down. Without mental strength, an athlete can't really play tennis."
NAeye: How do you keep in shape during your off seasons?
SJ: "During my off season, I train at a Pennsylvania Tennis Academy. I usually practice about 3 times a week there and also try to run or exercise on a regular basis."
NAeye: Why did you decide to stick with this sport and what do you love most about this sport?
SJ: "As I was growing up, my dad, uncle, and brother all played tennis, so my dad started putting me in clinics in 2nd grade. I really think my love for tennis just grew from there, especially since one of my lifelong friends also played with me and still plays with me now. I have tried other sports like basketball and soccer, but they definitely weren't right for me. As the years progressed, my game continued to improve, and now that I think about it, I could never imagine my life without tennis. I also feel like the friends and coaches that I have the privilege to train with not only push me to play my hardest but there are also times where we just like to have fun. The aspect that I probably love most about this sport is that it can be a team sport or an individual sport. When I play for the school team, it's more about working together to win the match. Conversely, when I play tournaments outside of the season I usually play singles which tests more about me as an individual."
NAeye: How do you prepare for your matches?
SJ: "On days that I wouldn't have school tennis, I usually go and practice at PTA where my coach and I talk about how the matches are going. Based on that we specifically practice and drill certain aspects that I need to improve during my lessons and clinics. This year it was mainly my serve that needed a lot of work. As the season went on, I think my serves developed overall."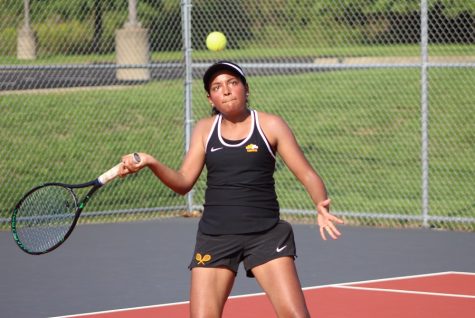 NAeye: What is your training like?
SJ: "The week before tryouts we had camp on Monday, Tuesday, and Wednesday where any girls that were planning on trying out would come and practice at NASH. It was very casual, and there were no formal challenge matches played. Tryouts this year were Monday thru Thursday from 9 to 3. On Monday and Tuesday, we played challenge matches against other girls. The tryouts are in a ladder format, so as you win matches, you move up in the ranking, and if you lose, your spot on the ladder decreases. By Wednesday, the coaches made the decision for who was on JV or who was on Varsity. This year no cuts were made, so all the girls made one team or the other. Because of the Covid situation this year, we didn't have as many matches as normal. In the first week following tryouts, we only had one match and practiced twice. The two weeks after that consisted of 4 and even 5 matches throughout the week. The season slowed down, and we only had 1 to 3 matches afterward. We played a total of 12 matches not including section singles and section doubles. We actually only practiced once (not including the first week) this entire season so far mainly because on days that we didn't have matches, some girls represented us at section singles or section doubles, so they were playing a lot. Post season starts on October 13 where we travel to play Franklin Regional in the first round of WPIALs."
NAeye: What are some of the goals you would like to achieve in the future?
SJ: "Some goals that I think are in general for the NA Team would include winning states at least one of the four years I play in high school."
NAeye: Do you have any superstitions or routines you do before your matches?
SJ: "No, not anything specific. A superstition I have just in general during stretches is that I always have to end on the left side. I start on the right side by doing a stretch like a lunge and then finish on the left side. I like it to be even!"
NAeye: What is your favorite snack to eat before matches?
SJ: "My favorite snack to eat before matches are grapes, specifically red or purple grapes."
NAeye: what is your favorite thing to eat after your matches?
SJ: "After matches, I love to eat chips or cheese crackers."