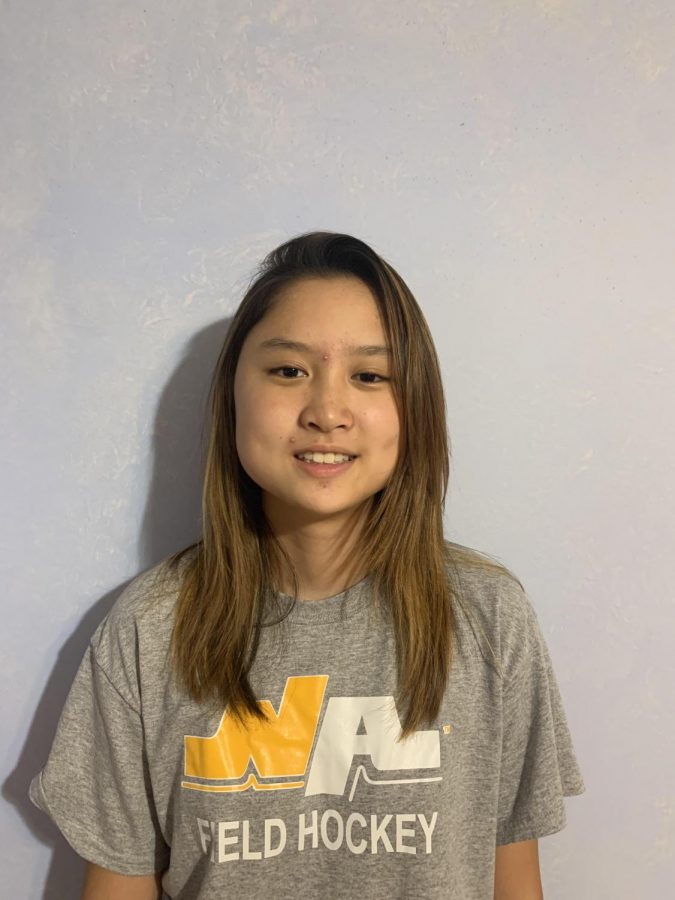 Claire Cho
NAeye: What sport do you play?
CC: " I play field hockey."
NAeye: How long have you been playing?
CC: " I have been playing since the end of 7th grade, so it has almost been 2 years now."
NAeye: What is your highest achievement in your sport this year?
CC: "The highest achievement in my sport is scoring 4 times in JV and being moved up to the varsity roster."
NAeye: What are some challenges you face in your sport?
CC: " Some challenges I face are definitely starting later than most people and all in all, ball control."
NAeye: How do you keep in shape during your off seasons?
CC: " I had trouble staying in shape during off seasons in years prior, as I used to play soccer, but I now run 2 miles everyday to keep in shape."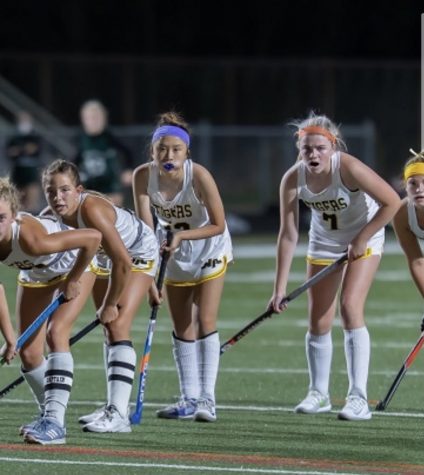 NAeye:  Why did you decide to stick with this sport and what do you love most about it?
CC: " I decided to play this sport because of its similarities to soccer, the sport I played for four years up until 7th grade. I love the way the ball sounds after hitting the goal. It's a really satisfying sound."
NAeye: How do you prepare for your games?
CC: "To prepare for my games, I practice with my dad outside of scheduled practices."
NAeye: What is your training like?
CC: "For summer practices, we would always have a run at the beginning of practice, like a 20 minute steady run, a 15 minute interval run, or 100 yard sprints. Going into tryouts, the coaches tested everything. They saw our 2 mile time, our push-ups/sit-ups/burpees, and our 100 yard sprints. They also tested our field hockey skills by having us scrimmage, and seeing our own individual stick skills. Now that we are in the regular season, we don't focus on running as much and instead plays that could happen in games."
NAeye: What are some goals you would like to achieve in the future?
CC: "My goals for the future are to stand out on the varsity roster in the upcoming years and maybe even get a few goals. Right now, as a freshman, I do not get much playing time on varsity because there are more skilled sophomores, juniors, and seniors."
NAeye: Do you have any superstitions or routines that you do before your games?
CC: "I tend to fill up my water an hour before. I don't know why. But it works."
NAeye: What is your favorite pre-game snack?
CC: " I love my protein. Chicken, steak, beef, literally any type of meat will fuel me up. Also Skinny Pop. It just has a great aftertaste."
NAeye: What is your favorite post-game meal?
CC: "I don't really eat after my games because we end late on most days, past 8/9 or 10 if it is an away game. I usually come home and drink lots and lots of water."