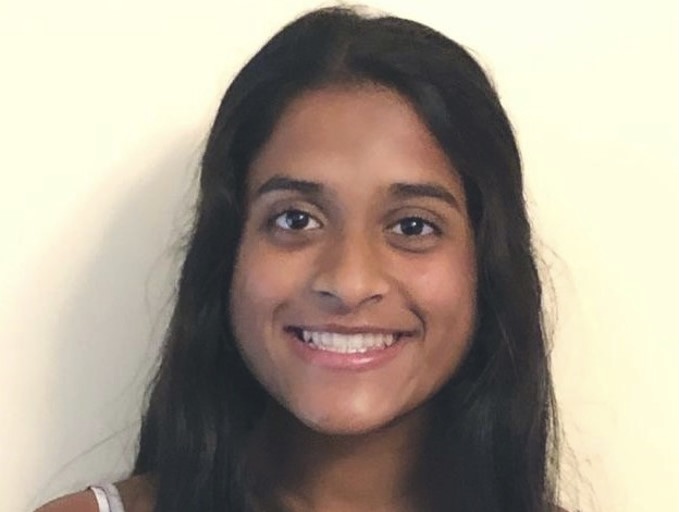 Tanvi Challa
NAeye: What sport do you play?
TC: "I play field Hockey".
NAeye: How long have you been playing?
TC: "I have been playing since 3rd grade."
NAeye: What is your highest achievement in your sport this year?
TC: "My highest achievement in Field Hockey would probably be making varsity and scoring one goal along with almost a second one in a varsity game."
NAeye: What are some challenges you face in your sport?
TC: "Some challenges I face are trying to stay positive no matter what. Even if you are the best player, there will always be games that you just are not doing so well in, and I think that it is challenging to keep on staying motivated and competitive no matter what. I do this most of the time but I consider it a challenge because it is something I have to remind myself constantly to think about."
NAeye: How do you stay in shape during your off seasons?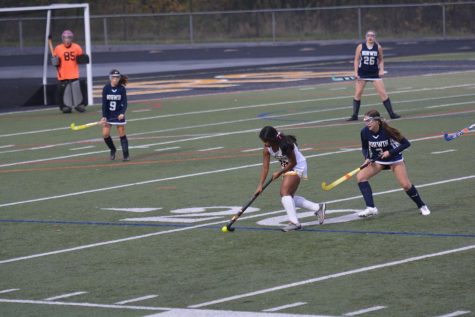 TC: "During my Off-Season, which is just winter for me since I also play a spring sport,  I like to run a lot. Although in the winter it can get cold I usually run on the treadmill whenever I am free. For most people running and working out is a burden, but I find it relaxing and stress releveling. It can be fun if you do it for the right cause and not because you feel like you have to do it."
NAeye: Why did you decide to stick with this sport and what do you love most about it?
TC: "I decided to stick with this sport because my older sister continued to play it and I have played it for the majority of my life and liked it. One of the things I love this sport for is because of the amazing friends I got to make and the feeling you get when you score or get a breakaway and the whole side line of our team screams and cheers you on. It is also a team sport and I love how everyone is always happy for one another and everyone has a role in the game whether it's cheering on the sideline or scoring goals, it's all equal effort."
NAeye: How do you prepare for your games?
TC: "I do not have specific preparations for games, but I always do make sure I do not tire myself before a game and that I drink a lot of water ahead of time."
NAeye: What is your training like?
TC: "Training for the team begins with Pre season which is during the last month of summer and after tryouts. Try-outs are usually three days long and each day the coaches pick a new set of strengths to work on. Most of the time tryouts are twice a day, so during one period of time you will have your physical activity tests like specific runs that you have to make under a certain time along with core exercises that you take count for. During the other tryout the coaches pick stick skill tests and scrimmages to see how well you are with those. After those three days the coaches give letters to everyone letting them know if they made the team or not and if they did,  which team they made, along with things they can improve on for next time. Once all this is over practices are generally similar with different drills to work on and games that the coaches make us do to improve our skills in between games."
NAeye: What are some of the goals that you would like to achieve in the future?
TC: "One of my goals for the future is to become an even greater player and maybe even team captain when I am a senior. There is always room to improve and the only thing I ask for is that I do in fact improve and become a better/stronger player and teammate."
NAeye: Do you have any superstitions or routines that you do before your games?
TC: "I do not have any superstitions or routines that I do before games. However, if I feel like one game went really well and I had something specific on that day or did something specific then I will try to do the same thing on another game because I believe that it will go well again."
NAeye: What is your favorite Pre-game snack?
TC: "I do not have a specific snack, but definitely something with protein because it gives lots of energy."
NAeye: What is your favorite Post-game meal?
TC: "After games I am usually so hungry that I do not care what I eat, but my favorite food to eat after games would probably be pasta because it is one of my favorite foods."