Mrs. Ewing, Principal of North Allegheny Intermediate
Mrs. Ewing divulges about her philosophy moving forward, highlighting her student-first approach and ideas to make NAI a more vibrant place to learn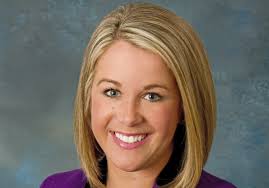 NA Eye: What are some of the things you are looking forward to with your new position?
Mrs. Ewing: I am looking forward to bringing the staff and students together to celebrate all the good things we do. There are so many things going on at North Allegheny, it's so big; and I, a lot of the time, get so consumed in what we have on our own schedules. But as the leader, I want to be able to embrace everything and then, as a group, decide how are we really going to get to know everyone on a different level, change the way we interact with each other in the hallways, make the office a place where you want to come – in traditional settings, the principal's office is a place not to go, but this is very different from what it truly is at this point. I want kids to come back and say, "I have an idea; let's do this." I really want to get creative, innovative, welcoming, and make it a place where people want to be.
NA Eye: What big projects are you hoping to accomplish with being the Principal?
Mrs. Ewing: The big one that is coming up is the "This is Us!" event which is going to be the first of many events where we all come together and focus on just being people. Right now you guys are students, athletes, musicians, and everything under the sun; and I look at you guys everyday and don't know how you do it and I want you to just have fun and take you and to just be a kid and so we really set this up so our teachers can come and enjoy and be with you and for purposes of not talking about school, or grades, or how to study, and getting to know us, so that "This is Us" event is hoped to be the first of many celebrations.
NA Eye: Do you see anything, at the moment, that you want to completely reconstruct?
Mrs. Ewing: Where do I begin? That's a tough one because I think we do a lot of stuff really, really well, but I also think at North Allegheny we get set in our ways where it's the "NA way" and this is how we do things. For instance, homeroom. I would like to see us use homeroom differently. Right now, it's just like the extension of first period, you only have 10 minutes, and you all go your own way or put your headphones in. So, looking at TV productions and how we do announcements and get information out there to students because there are so many things you can get involved in, but you guys are overwhelmed already to begin with and then to hear about five things on the announcements that you're not listening to. It would be nice to use homeroom to really get the information out to you better. I would also like that to be a period a little bit longer so you can use that to connect with people: put your phones down, put your computers away, and talk to each other. We're all guilty of it, and that's one thing that even as adults we're going to work on about 'unplugging'. Not to say that I don't agree with the Focus 2020 initiative; I think it's one of the best things we are doing as a district, but grounding you guys back to being kids and communicating with each other.
NA Eye: What did you do when you found out that you were going to be the new principal of NAI?
Mrs. Ewing: I went, "Oh my goodness! My dreams came true." I have always loved school. I was that kid who played school growing up. I was kind of bossy; I had three younger brothers so I was always in charge. It was a combination of excitement, I was so eager, and some anxiety, and it is interesting that actually I always thought of the students here as "my" kids and this is my building, but now for it to actually be the truth…it makes me want to work harder, it makes me want to work longer.
For instance, yesterday was "Bring Your Child to Work Day", and as an assistant I always wanted to bring my dog, as an assistant I didn't know how that would go, but being my own boss I brought my dog for twenty minutes and it was the highlight of my career so far, that and first faculty meeting; everybody was so excited to meet him, the kids that normally don't make eye contact with me were down there playing with him, he was hamming it up; so little things like that and decisions that i get to make; I'm finally able to do what I always wanted to do.
NA Eye: What responsibilities have you acquired from your promotion?
Mrs. Ewing: The big one I'd say is hiring new staff. So, I always got to be a part of the interview process, but now I am hiring a new assistant principal; I'm hiring a new me. That and hiring a new administrative assistant, so a new Mrs. Eyerman, because she is retiring. I look at this hiring process now like finding family members. I told my husband this, and I think he was kind of offended, I said, "This is more important than finding a husband." I am going to spend so much time with this person, and they are an extension of me and an extension of all the things I want for this school. So, I'd say the big thing that I have taken on is really the hiring piece and just kind of being the person that people go to for that final question that they have and they want an answer. It is a lot of people interaction – a lot of emails and they are 24/7. I'd say that is the biggest piece so far.
NA Eye: Did Dr. Hyland give you any pointers or helpful words of wisdom about being the principal?
Mrs. Ewing: He did. He said stick to my true North and always do what I think is best for kids, and that will always be something that I appreciate and stick to because I know he did it as a principal. The decisions that you make everyday not everyone understands, and you don't make everyone happy – ever. But, as long as I can always say that it is what's best for kids, then I know I'm doing the right thing, so I appreciate his advice that way.
NA Eye: What is the most important goal that you have for NAI?
Mrs. Ewing: To make it the best school in the district. Right now I feel like we're a bus stop; everyone comes from their middle school communities and they all know and feel like they are a part of Marshall, Carson, and Ingomar. Then you come here. It is the first time you all come together, and a lot of the time you are so eager to move along to NASH. I want it to be a place where you never want to leave. I want it to be a place where you want to come everyday, and you look back and say your favorite school at North Allegheny was your time at NAI. I think it has the potential and the people are what matter, and we have really good people here – making it the best school in the district.
NA Eye: Did you always know that you wanted to be a principal?
Mrs. Ewing: Actually, kind of. In eighth grade, I was the student council president, and the superintendent came to talk to us and he was just going threw saying, "What do you guys want to do someday? What do you want to be?" I was like 'I want your job.' So, since eighth grade, my mentors have kind of helped me stick to my goals of 'you want to be a superintendent.' They have encouraged me to go into the right major, so I was a math major first and then going and getting my principal papers and teaching. But, now my goals have changed. I don't want to be a superintendent, as of right now, but that could change. Since I have gotten into education, my favorite things is obviously the kids, so I want to stay in this role. Right now it is my dream role which is the cool part about life: your priorities change and you grow and become a different you. You are always the same person, but there are different things you want to reach for. So right now I'd say principal is where I am at and where I want to be.
NA Eye: If you could tell the students of NAI anything about your goals as principal, what would you tell them?
Mrs. Ewing: I would say I want it to be a place where they want to come everyday: learn, be the best person they can be, and treat each other with kindness.
NA Eye: What does it mean to be working toward your Doctorate degree?
Mrs. Ewing: It means going every Tuesday night for four hours downtown to Point Park, writing a lot of papers, doing a lot of research, but more importantly, what I do every week is I continuously learn something new. It's really cool because every Tuesday I am surrounded by people who get what I do, and they are all principals; some of them are superintendents; some of them are teachers,assistant principals, coordinators of technology, and I learn something from each of them. It's almost like your own little social network  and support system for people that are outside of North Allegheny. Working toward the Doctorate, I will be getting my letter of eligibility for superintendent. It's call the Superintendent Letter of Eligibility. Hopefully, I make it through the process where you are writing a dissertation. So, I have to I have to pick a topic, and I have to write this massive research paper and look into a question about education and do the research of where it's been and where it is going to go. My idea right now, this is probably going to change, but I feel like these days to be a teacher you need more than just your love of Biology and your love of Math. You need to really get those soft skills that help kids connect with you, so my biggest thing when I'm looking at interviews is 'do you like kids?' If you don't like people and you don't like kids, I don't want you working here. I think a lot of our interview questions don't address that. It's like tell us about a time that you failed, and tell us about a time you differentiate your instruction. I want to look at how do we hire people that truly have that emotional intelligence. You can be the smartest person in the world with an IQ off the charts, but you could have no people skills. How do we do a better job of recruiting people, and I think that we do a great job here but how do we help other districts maybe hire people like we have here where they truly love kids. That will be a three year process.
NA Eye: What is your opinion on the importance of the arts in the NA curriculum?
Mrs. Ewing: I think it's one of the most important things that we do here. My specific experience with it is when I shadowed a ninth grader. She had a packed schedule; it was honors and AP. She went up to NASH for something, and she had orchestra one of the periods. That was my favorite period of the day because I could – I have no ability; I used to play violin, but you wouldn't want me to try it now but – I could use my mind differently. I didn't have to think about a deadline, and I could just be myself. I felt like everybody's mood when they got into that class was just uplifting and the stress was gone. I think that those are the things that make you a well-rounded person, so I really find the arts to be one of the strongest programs in this district and one of the most important because it is not all about what you can show on a test; it's what you can do later on and those are life long things as well. For any kid who is thinking about quitting, I can tell you now, don't do it because you'll regret it. We all hear that, but don't quit any of those skills because they are hard to get back.
About the Writers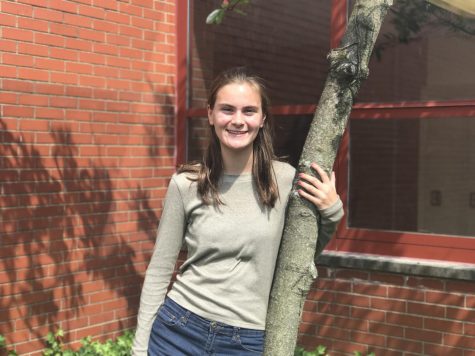 Anna Betler, Staff Writer
Grade: 10



Years on staff: 1



Role: staff writer



Life soundtrack: Castle on the Hill - Ed Sheeran



Hobby...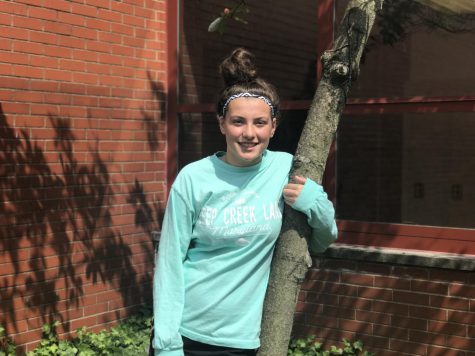 Megan Wilson, Staff Writer
Grade: 10



Years on staff: 1



Role: staff writer



Life soundtrack: Mirrors by Justin Timberlake https://www.youtube.com/watch?v=TH2tp72T13o



hobby/sport/club/pastime:...