2018 NAI Homecoming Proposals
Students come up with creative ways of popping the big question!
Homecoming season is a long-awaited time of the year, and while some may despise the thought of getting dressed up and going out to a nice dinner, others are flattered to be part of the 2018 NA homecoming. Many of the people going this year were eager to share exciting stories of their extravagant homecoming proposals.
From what used to be just a casual conversation, the normal standard for homecoming proposals has significantly spiked compared to the old norm. Nowadays, a small 'ask' would be considered just a simple sign and a clever saying. On the other hand, one of NA's very own Trinity Prusak was asked in an extraordinary way. Not only was it her 16th birthday, a day longed for by most teenagers, it was also the day Prusak would be asked to homecoming. Ethan Gavlik, Trinity's date, had a well thought-out-plan to ask Prusak with a cute sign saying "Happy B-Day, Make My Wish Come True… Hoco Me & You." Not only was Trinity thrilled about the surprise birthday party her friends threw for her, but she also had one less thing to worry about: finding a homecoming date. This can be a huge stress for many girls.
The typical thing to do for homecoming is to meet up with a group, take pictures, go to dinner, go to the dance, and hang with friends at an after party, but this year, some groups are wanting to change it up. Instead of a fancy classic homecoming dinner, a group is planning on stopping at Chick Fil A, having a delicious chicken sandwich and getting on their way to the dance. If you have had a change of heart and would like to attend the dance, it is not too late! Just buy a ticket, get your finest dress or suit, and ask a significant other or get a group of friends together to go out to have a fun night with. Need to take the first step to get ready for homecoming? Get some ideas from the pictures above, and plan the perfect proposal.
About the Writers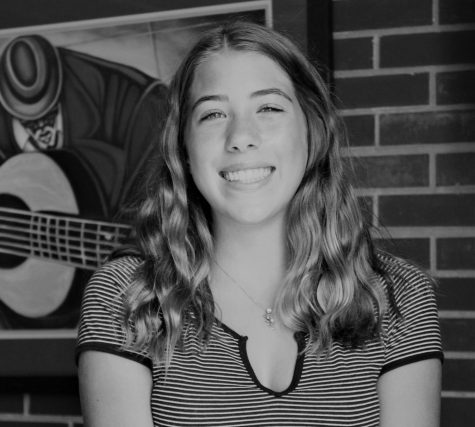 Emma Meyhofer, Staff Writer
I am currently a sophomore and NAI, and this is my second year on staff being a staff writer. I spend most of my time watching any movie ever made, listening...