Throwback Thursday: ABBA
Every Thursday, we give you a glimpse into the music of the past to broaden your horizons.
Over the summer, the movie Mamma Mia! Here We Go Again came out and dominated theaters, taking teenagers and parents alike by storm. The musical is centered around Donna Sheridan, a spunky young woman who travels around Europe in the summer of 1979, where she finds love, heartbreak, and eventually, her passion in life. Along with the film, fans were gifted with a soundtrack that was played on repeat all throughout the summer. The songs were not made for the movie, as many know that they are originally by the Swedish pop group ABBA. Back in the 1970's, ABBA dominated charts with hit after hit, but many people today only know the songs from Mamma Mia that are performed by the cast. Below are just a few of ABBA's essential chart-toppers that fans and first-time listeners need to explore.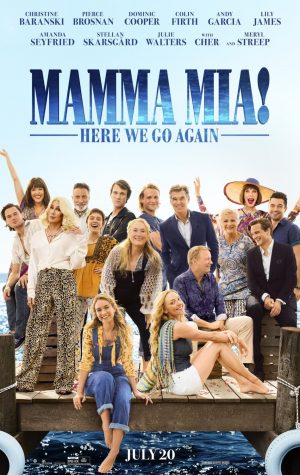 Maggie's 3rd Favorite:
Voulez-Vous – Voulez-Vous (1979)
This groovy, bass-heavy dance track is an essential for any party playlist, which makes it one of my favorite ABBA songs. Off of the album of the same name comes a five minute jamfest with harmonies and beats that transports you back to a 70's disco. Even though it wasn't very popular at the time of its release, "Voulez-Vous" is a timeless, classic ABBA song that I listened to growing up, and it's one that everyone needs to hear.
Lily's 3rd Favorite:
Dancing Queen – Arrival (1976)
This song, from ABBA's fourth album titled Arrival, is perhaps ABBA's own crown jewel. It is the group's most popular song by far. Personally, I like this song because the background music gives the song a joyful feel, which lifts my mood whenever I listen to it. I also love the lyrics to "Dancing Queen", because they can make just about anyone want to get up and 'jive'.
Maggie's 2nd Favorite:
Lay All Your Love On Me – Super Trouper (1981)
The first time I heard this synth-pop love song, I was hooked. The ethereal vocals are reminiscent of church hymns, which give the song a light feel, but the intense lyrics give it the perfect contrast. The lyrics take you on a journey with the singer through an intense longing for another person. This powerful song can be easily belted out on the dancefloor, perhaps while dancing with a potential partner? You never know until you give it a listen.
Lily's 2nd Favorite:
Take A Chance On Me – The Album (1977)
"Take A Chance On Me" from The Album became one of my favorite ABBA songs after I heard it in the original Mamma Mia movie, in a scene where two characters were dancing together. It was one of the group's more experimental pieces, as it incorporated an acapella element in the intro. From there, writers and band members Benny and Bjorn used a bouncy rhythm to give the song a confident, light-hearted feel. I thought that the song fit so perfectly with the movie scene when I first watched it, which is how I discovered my liking for it.
Maggie's Favorite:
Thank You For The Music – The Album (1977)
Even though it is considerably the slowest song on the list, this gorgeous ballad lacks neither passion nor power. The piano-heavy tune embodies the importance of music in singer Agnetha Fältskog's life, both professionally and emotionally. It references the universality of music and how it can affect people every day in their lives. My fondest memories from my childhood revolve around listening and dancing to music with my family, so this particular song hits home with me. The combination of genuine, heartfelt lyrics and engaging melodies truly showcase the talents of all the members of ABBA in their element.
Lily's Favorite:
S.O.S. – ABBA (1975)
This slightly-melancholy, emotional song is by far my favorite song by ABBA. It was released in 1975 on the tracklist of their album titled ABBA. It opens with a few simple but refreshing piano chords and a heart-wrenching solo, done beautifully by group member Agnetha Fältskog. The intense and soulful lyrics about lost love are so captivating, that I find it almost impossible not to sing along. I picked this as my all-time favorite ABBA song because I find it to be the perfect contrast of a lively melody and moody, sentimental words.
About the Writers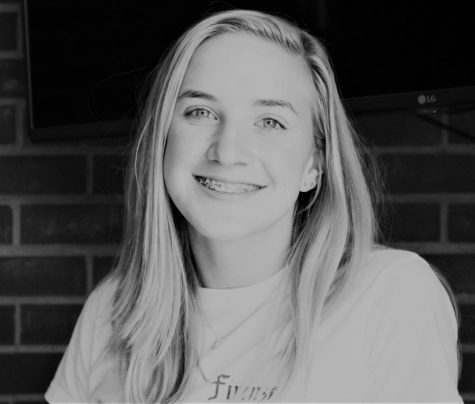 Lily Courville, Staff Writer/Copy Editor
I am currently a sophomore at North Allegheny Intermediate High School. This is my first year on the NAEye newspaper staff as a staff writer and copy editor....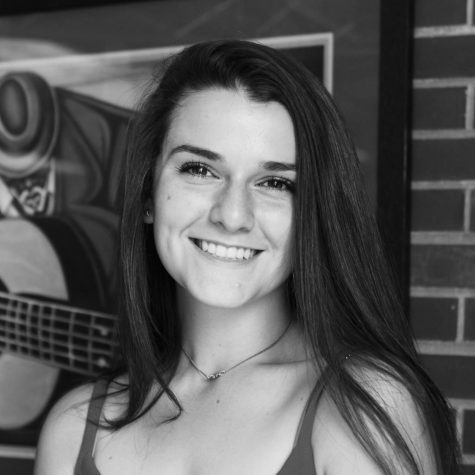 Magdalena Laughrey, Staff Writer/Copy Editor
I am currently a sophomore, and this is my first year on staff for the NAEye Newspaper as a writer and copy editor. I am an avid writer in and out of school...