Throwback Thursday: Queen
This week, we are breaking down the best tracks from one of most iconic bands in rock history.
Bohemian Rhapsody, the long-awaited film based on the phenomenally iconic band Queen, opens in theaters on November 2. The film particularly revolves around their sensational singer, Freddie Mercury. Mercury was a revolutionary contributor to the music world, as he used his own creativity, originality, and show-stopping vocals to break barriers and influence rock music forever. Combined with the other talented group members, frontman Mercury led the group to stardom and solidified their place in both musical and cultural history. To create some buzz for the new movie, we decided to use this week's Throwback Thursday to honor the legendary band that is Queen.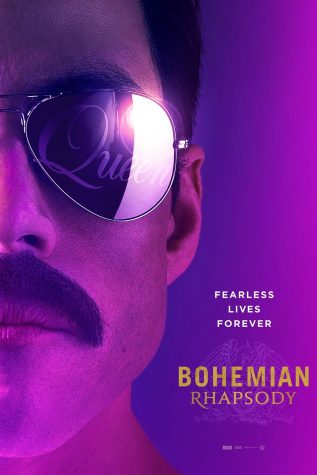 Maggie's 3rd Favorite
Bohemian Rhapsody – A Night at the Opera (1975)
Perhaps the most notable Queen song is widely considered to be one of the most progressive rocks songs of the 1970s, and possibly one of the best singles ever released. It begins with an operatic acapella section led by singer Freddie Mercury's haunting vocals and then transitions into a heartfelt ballad. The passion in his voice reverberates through the listener right before entering a guitar solo. After the solo, the guitar cuts out and immediately switches into yet another opera section, but this time, it is driven by a hard rock sound until the end of the song. This experimental piece was ground-breaking and influenced succeeding rock bands for years to come.
Lily's 3rd Favorite
Don't Stop Me Now – Jazz (1978)
Queen was on a roll by the time their album, Jazz, came out in '78. Up until then, almost every single one of their songs seemed to race up the charts, sometimes reaching the #1 and #2 spots. "Don't Stop Me Now", the lead single off the album, surprisingly and disappointingly peaked at Number 86 on American charts. However, like many things, time increased its popularity in multitudes, and the song is now regarded as one of Queen's best. This song is one of my favorites because of the whimsy, fun lyrics that can lift anyone's spirits instantly.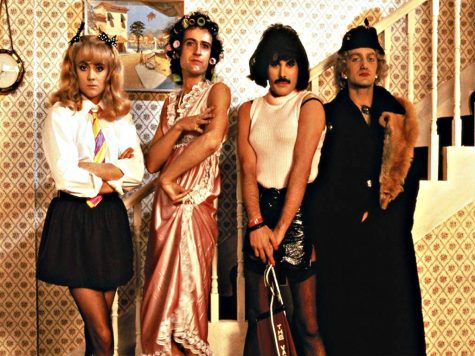 Maggie's 2nd Favorite
I Want to Break Free – The Works (1984)
Freddie Mercury describes an intense longing to leave a relationship and unchain himself from the restraints his significant other has on him. Though it seems like he still loves this man, the seeming toxicity of the relationship is taking so much of a toll that freedom seems to be more suitable to him. At the time of its release, the response was mixed, as it did well in many countries. However, the music video was banned in the United States due to it being too "provocative", with the band members dressing up as women. This song from Queen's eleventh studio album embodies the bubbly, synth-pop party songs churned out during the mid-80's that still make people want to dance, even three decades after its release.
Lily's 2nd Favorite
Good Old-Fashioned Lover Boy – A Day at the Races (1976)
The swooping vocals and cheery, pulsating beat wholly define this song off the band's 1976 album, A Day at the Races. This song is one of Queen's only songs done in the cabaret-style, showcasing the band's impressive versatility among different types of music, especially different subgenres of rock and roll. Moreover, Freddie Mercury was genius to include a ragtime-style song on a rock album, which serves as the perfect accent to the brash, hard rock. After the gripping chorus and bridge, guitarist Brian May cuts in with a riveting guitar solo. The playful beat and flirty lyrics make the song the perfect addition to any playlist.
Maggie's Favorite
Killer Queen – Sheer Heart Attack (1974)
Queen's first domestic hit from their third studio album Sheer Heart Attack leads with a show tune-esque, jumpy piano and four-part harmonies, giving the song an old-timey feel. The guitar solo towards the end showcases the best of Queen's glam rock style that fans have come to know and love but also gives a modern edge to the song. The lyrics, which Freddie Mercury said were written to be open to interpretation, tell about an irresistibly classy girl that pulls you in and refuses to let you go, similar to a 'Marie Antoinette' type of figure. This piece of pop perfection shot the band to stardom in the United States and throughout the rest of the world, and today, it is still one of their most cherished songs.
Lily's Favorite
Under Pressure – Hot Space (1982)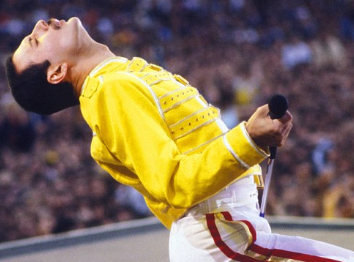 When I was growing up, my parents played a lot of older music for me and my younger brother. My dad was a big fan of Queen, and my mom loved David Bowie. Because of this, they frequently listened to the song "Under Pressure", a collaboration between the two. Combined with the fact that it has sentimental value to me, this song is my favorite Queen song of all because of its unique sound. The song begins with the iconic bass line, then heats up with some snapping and light guitar. One of the most iconic things about this song is Freddie Mercury's scatting, which is defined as a type of jazz singing with random and nonsense syllables. This, along with David Bowie's rhythm and prodigious songwriting makes it the best Queen song to ever exist.
About the Writers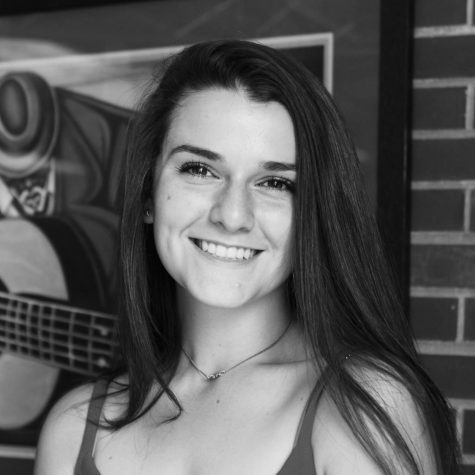 Magdalena Laughrey, Staff Writer/Copy Editor
I am currently a sophomore, and this is my first year on staff for the NAEye Newspaper as a writer and copy editor. I am an avid writer in and out of school...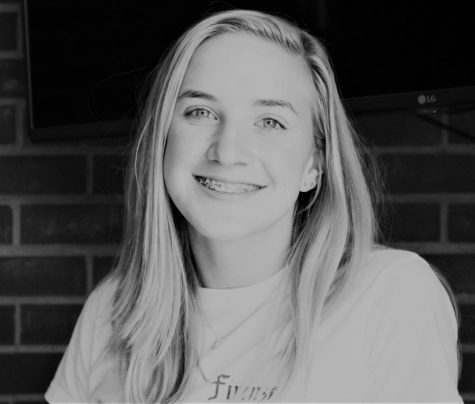 Lily Courville, Staff Writer/Copy Editor
I am currently a sophomore at North Allegheny Intermediate High School. This is my first year on the NAEye newspaper staff as a staff writer and copy editor....