2018 Music in Review
We carefully reviewed many of the albums released in the previous year and chose a select few that encompassed some of the best sounds from the year.
Overall, 2018 was an amazing year for music. Albums of every genre made their way onto the charts and into the hearts of fans everywhere. Each year, music listeners pick their most beloved albums, and here, we will cover our personal favorites, along with the most voted from the students of NAI. Discover new music, read about your most loved artists, or see if your favorite album made the list.
Maggie's Favorites:
1. Tranquility Base Hotel & Casino – Arctic Monkeys
On the Arctic Monkeys' sixth album, lead singer Alex Turner creates the aura of a loungy, glamorous hotel on the moon in the heyday of the seventies. To the dismay of some fans, this album did not showcase their usual party bangers driven by loud guitars and electrifying choruses. This style drove their previous album, AM, to instant success with audiences. However, the Sheffield natives did not lose their groove with their new approach to music that can only be described as space-age, psych-pop perfection. Underlying each song are vintage sounding pianos, keyboards, and synths that give them each an undeniable mood which makes one feel like they are sitting in a dark lounge on an entirely different planet, in an entirely different time. Turner pairs these retro instrumentals with his infectiously poetic view on the technology and culture of the 21st century. He covers topics not typically heard in modern music, such as consumerism, capitalism, and the distorted reality caused by technology, intertwined with his usual romanticism and introspection, with such eloquence that the words flow as smoothly as the music itself. Turner's satire on the advancements and ever-changing life in this day and age seem to be made from afar as if he is watching the world turn from the top-floor window at his hotel on the moon. His crooning is reminiscent of the golden voices of Frank Sinatra and Chet Baker from a time before his own, which allows the listener to dip further into the surrealistic world the Arctic Monkeys create as the album progresses. As the album nears its final note, it's like you are awoken from a cosmic dream, and you will want to relive it again and again. Book a room at the Tranquility Base Hotel & Casino in the video, and immerse yourself in the most idyllic of realities.
Key Tracks: "Batphone", "One Point Perspective", "The Ultracheese"
2. Stereo- Omar Apollo
Throughout Omar Apollo's debut EP, the 21-year-old Mexican-American singer beautifully creates a stunningly unique mix of sounds that defy the constraints of genre. R&B, dreamy indie pop, Spanish roots, tinges of funk, soul, and jazz keep the listener eager to hear what he will do next. Even with every style jump from song to song, nothing feels out of place, with Apollo artfully marrying the instruments with his lovelorn lyrics. Each song showcases his alluring and sultry voice that captivates anyone upon the first listen. His voice is steeped with yearning and brimming in infatuation on lovesick tracks like "Erase" and "Amor Malo", while in others like "Ignorin", his bouncy staccato gives the track an air of undeniable playfulness. Apollo smoothly transitions from gorgeous falsettos to deep rap-tinged vocals, to velvety "oohs" and "aahs", and effortlessly sleek serenading. His Hispanic heritage takes a front seat on this EP by including verses entirely in Spanish, along with acoustics that scream Latin influence. To say Omar Apollo is a versatile musician would be a catastrophic understatement; though he is self-taught and self-produced, his music is clean, refined, and dripping in raw talent. When you close your eyes and indulge in the 20-minute Stereo EP, it will transport into the depths of Apollo's mind, where he harbors creativity, endless love, and flairs for everything beautiful in life. In the video, Omar Apollo narrates a short love story through simple imagery and his trademark alluring singing.
Key Tracks: "Erase", "Ignorin", "Ugotme"
3. Invitation to Her's- Her's
Liverpool duo, Her's, enthrall listeners once again on their sophomore album with their illustrious indie pop using only a guitar, bass, and drum machine. With the album consisting of songs that sound like they could perfectly soundtrack a cotton candy-colored daydream, the synth-tinged pop feels light and airy, even when their lyrics convey an entirely different message. They skillfully describe feelings of melancholy, the halcyon days of love, and the euphoria that one can experience in life. With the singer's vocal range reaching bass notes and hitting highs unattainable by many, it gives each song an extra layer of emotion, depending on what notes he chooses to hit. Like many of the famous duos in musical history, Her's create exquisite tracks with minimal resources and do so without sounding like something is missing. Their tranquil pop dreamscapes elicit beauty with every note and leave listeners coming back for more. Though their fanbase is just beginning to grow, almost anyone can take a passionate interest in their unique sound rarely found in bands in recent years. Watch the video to fall into a serene dream state with the beautiful sound of Her's.
Key Tracks: "Under Wraps", "Mannie's Smile ", "She Needs Him"
Lily's Favorites:
1. Swimming- Mac Miller
When he split from Ariana Grande in the spring of 2018, Pittsburgh native and rapper Mac Miller lost 3 things: a relationship, collaborator, and most importantly, a muse. His mourning of the departed romance, along with his DUI arrest just 2 weeks after the split, serve as major points of inspiration for his 5th studio album, titled Swimming. However, Miller wants listeners to know that this shouldn't be defined as a 'breakup' album, as it delves much deeper than rudimentary heartbreak. The album also touches lightly on themes of insecurity, self-discovery, and most significantly, growth. "And I was drownin'/but now I'm swimmin'", he croons over a dreamy piano and bass notes on the opening track, "Come Back to Earth", pondering his efforts to improve upon and care for himself. Miller delved more into singing with this album than he previously had, gracing his listeners with raspy, yet dreamlike vocals.
Key Tracks: "Come Back to Earth", "Self Care", "2009"
2. My Dear Melancholy,- The Weeknd
My Dear Melancholy, -a six-track EP- has The Weeknd returning to his dark and hazy sound, after a brief intermission with pop music on his 2016 album Starboy. The album takes its time breaking down and reflecting upon broken romance, and the passionate lyrics are perfectly crafted to spark interest in the public's prying eyes, as many fans have their own theories about which of The Weeknd's ex-girlfriends each song was written for. The album, when listened to in order, tells a sorrowful story of all the stages of a harsh breakup. and In the first and second tracks, "Call Out My Name" and "Try Me", he zeroes in on his relationship with Selena Gomez and his attempts to let go after the breakup. The sorrowful lyrics, tastefully laid over gloomy synth beats, perfectly express his inner sadness about his lost love. He then compares the former relationship to the relationship he had with famous supermodel Bella Hadid in "Wasted Times", and then later blames his depression on Gomez in "I Was Never There." He then goes on to dissociate himself from Gomez in "Hurt You". He then finally draws the album to a close by saying goodbye to Selena, proclaiming that he will return to his old habits of drugs, alcohol, and sex in the last track titled "Privilege."
Key Tracks: "Call Out My Name", "Wasted Times, "Privilege"
3. Kids See Ghosts, 'Kids See Ghosts'
Before officially forming KIDS SEE GHOSTS, a hip-hop duo consisting of rap superstars Kanye West and Kid Cudi, the two had a wide collaborative history, dating back to 2008 when Cudi worked closely with Kanye on his album 808s & Heartbreak. The two would continue to collaborate and work on each other's albums over the next few years until Cudi announced that he had departed from G.O.O.D Music in 2013. Although he stated that his departure was on good terms, he also said that he felt "underused." After half a decade apart, the twosome decided to put out an album together, which was officially announced on April 19, 2018.
After the somewhat chaotic and jumbled 'ye', many fans of West feared the rapper's downfall, as his quality of music was decreasing. Thankfully, this album sent their demons packing and subsided their worst fears about Kanye West's artistic decline. The rappers' artistic partnership on KIDS SEE GHOSTS imparts Kanye with noticeable energy, lyrical presence, and effectiveness- even in the midst of more minimalistic, brooding raps.
Key Tracks: "Feel The Love", "Reborn", "4th Dimension"
About the Contributors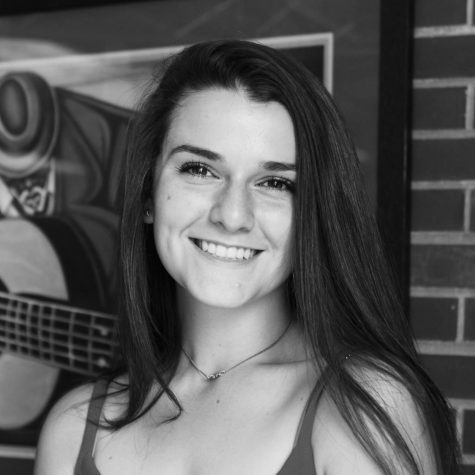 Magdalena Laughrey, Staff Writer/Copy Editor
I am currently a sophomore, and this is my first year on staff for the NAEye Newspaper as a writer and copy editor. I am an avid writer in and out of school...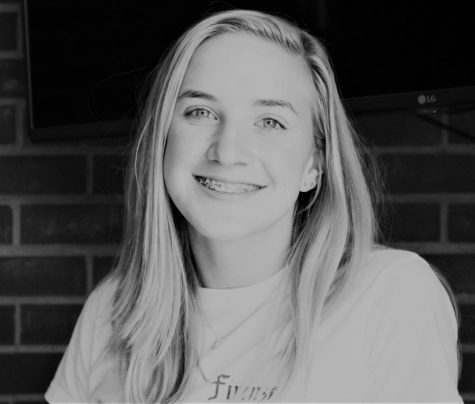 Lily Courville, Staff Writer/Copy Editor
I am currently a sophomore at North Allegheny Intermediate High School. This is my first year on the NAEye newspaper staff as a staff writer and copy editor....