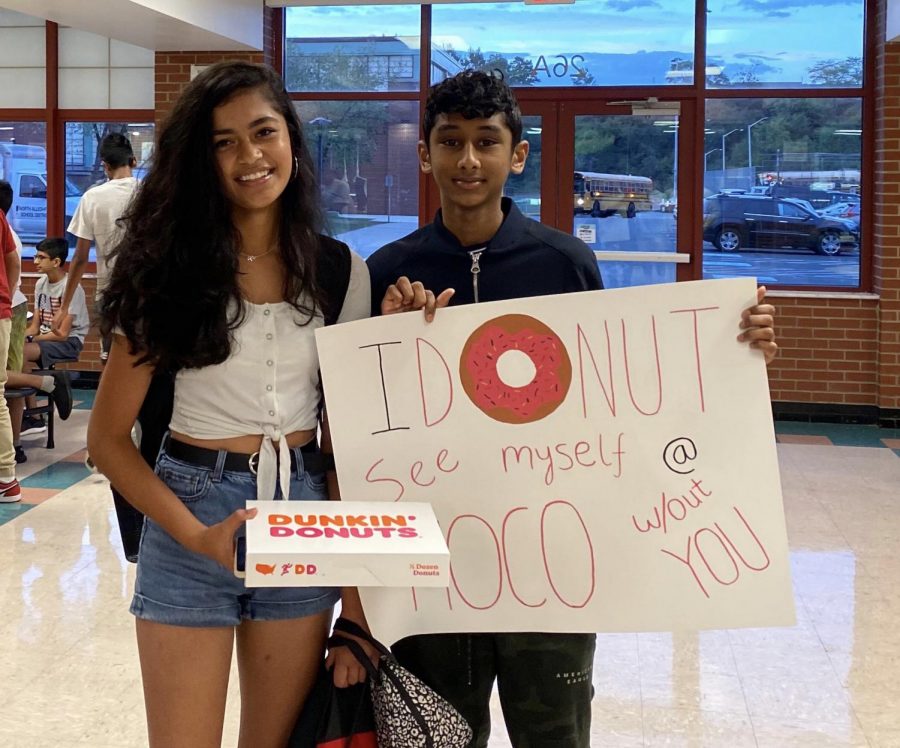 HOCO?
[Insert sarcastic tone] It's all anyone has been talking about for the last month. The most important part of our lives, that will impact us forever, and define us as people: homecoming. 
No but seriously, we're kind of hypocrites because we're also going to homecoming, and we're kind of excited about it.  Many people look forward to homecoming when they start high school, or even in middle school and earlier.
Along with the buzz around buying dresses, suits, heels, jewelry, and corsages, there's also a huge buzz and excitement around homecoming asks. People are excited to see who gets asked, what the poster says, and if they'll get asked themselves.
There have been some interesting asks this year. While some very few people make their own posters, there have been some very original asks. We always miss the especially adorable ones by two seconds (still kind of salty about that). Click on each picture to see some of our favorite asks.