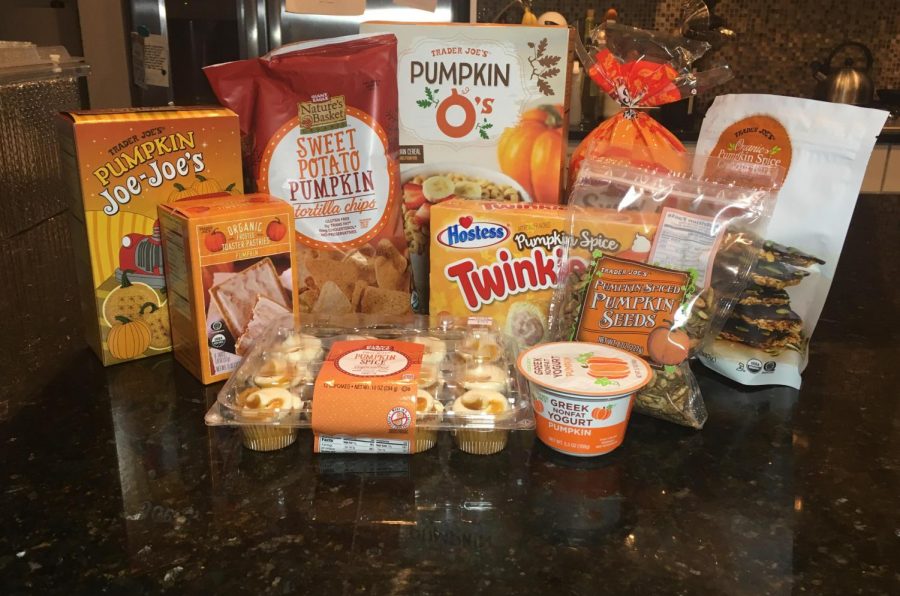 Let's Spice Things Up
What happens when you buy every single pumpkin spice product you see?
The only thing more important than pumpkin spice is… nothing. 
So what is pumpkin spice? Pumpkin spice is a mixture of cinnamon, ginger, nutmeg, cloves, and allspice.  It's known for its notorious flavor during the fall season, especially in a PSL aka pumpkin spice latte. However, this well-known seasonal flavor has been incorporated into many other foods and drinks over the years. 
I have come to test out different pumpkin spice foods and asked peers to test which ones are worth trying. On each day, for 2 weeks, I will be trying out 10 different pumpkin spice flavored foods. I will be summarizing what I thought about the food and rating them based on two different categories: on a scale of 1 to 10, 1 being the worst and 10 being the best, how pumpkin-spiced the food is and on a scale of 1 to 10  how well it tastes. I will then also have a final verdict at the end to conclude my thoughts. 
At the end of each food, I will also have others' opinions on the food and their ratings. So, let's spice it up!