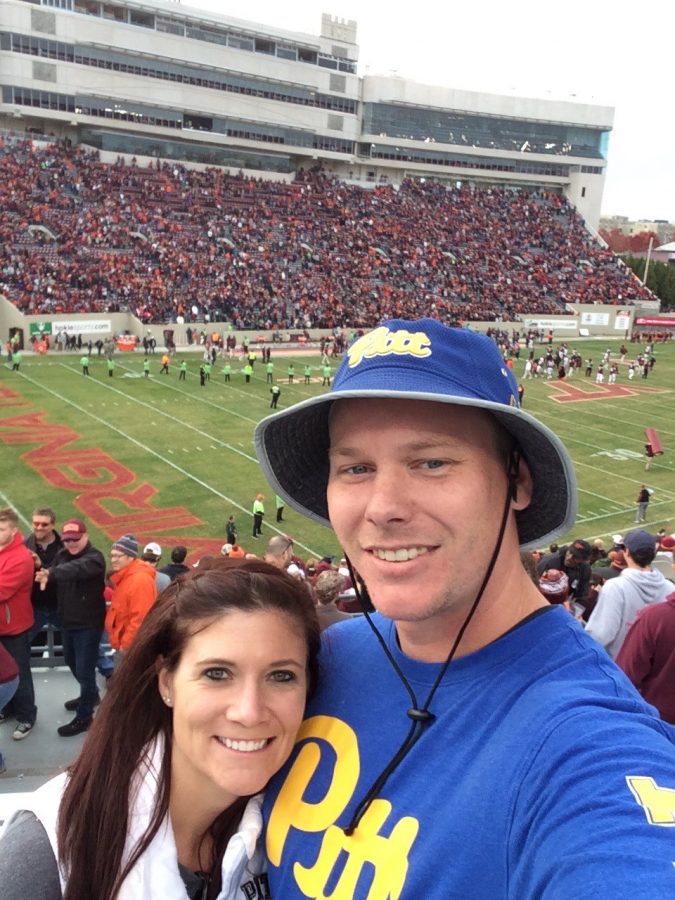 Mrs. Vescovi
What activities do you like to do with your family?
 My husband and I love going to Pitt football games.  We both went to Pitt, many friends and family went there as well, and we all have season tickets and enjoy spending time together in the sun, wind, and rain throughout the season.
What are some of your favorite family traditions?
 We have a big family reunion during Memorial Day weekend out in the country where my husband grew up.  Part of the reunion involves a game of "tennis ball," which is like an abbreviated version of baseball with a tennis ball and whiffle bat.  We split up into two teams and play a very intense 7-inning game.  I played college softball at Pitt, so my brother-in-laws usually fight over which of them gets me on their team.  So far, my team is undefeated!
Does your family have any signature meals which you enjoy eating?
 Our extended family does the Seven Fishes meal at Christmas time.  It's delicious and a lot of fun; except for the year that our dog jumped up on the counter and ate all of our scallops.  That year we only had six fishes…
Where is your favorite place to spend time with your family?
 I have a brother-in-law who lives in Denver, Colorado.  Every year, we fly out for a long weekend and drive up to the mountains and ski.  It's usually during NFL playoffs, and so sometimes we even get to wear our Steelers jerseys on the slopes!  It's a great tradition.
What does your family mean to you?
 I love my family; I am very close with my sister and think of her as a best friend.  My husband's family is giant and crazy and a lot of fun, and we spend a lot of time together travelling and enjoying one another's company.  They keep me grounded and sane, and I know that they will support me no matter what.