Shop 'Til You Drop: A Brief History on Black Friday
The days following Thanksgiving are a part of the biggest shopping weekend of the year. It started as just one day in the likes of Black Friday, but eventually, Cyber Monday and Small Business Saturday were added to the mix. Most recently, some stores even started opening in the evening on Thanksgiving Day.
There are multiple theories as to why the official name Black Friday was coined. The term actually had nothing to do with post-Thanksgiving sales at first. It was originally used to refer to the Friday, September 24, 1869 gold market crash.
Later on, the term was said to have been linked to shopping in the time after Thanksgiving because of company sales. Back when shops communicated their financial reports on paper, they would write their profits in black ink and their losses in red ink. Throughout the year, many businesses were mostly in the "red zone", but during the holiday shopping period (the time from Thanksgiving until Christmas), they would rise into the "black zone". The specific phrase "Black Friday"  wasn't actually used to describe this time span though.
The first time the term Black Friday was specified to describe a post-Thanksgiving  period was in the 1950s. The annual Army-Navy football game in Philadelphia would attract huge crowds the Friday right before the game. Police officers in the city were forced to work long hours and were not permitted to take the day off because they had to keep the chaos under control. This would lead to the officers calling this day "Black Friday" every year. Even though the phrase was used during a post-Thanksgiving time period, it still wasn't utilized to describe the exact day after Thanksgiving until the 1960s. 
"
1.49 billion pounds were spent solely on online retail sites in the UK in 2018. In the U.S., exclusively online sales reach 6.2 billion dollars in 2018. The fact that these numbers do not even include tangible sales is simply mind boggling. These are MASSIVE amounts of money being made in only one day."
In 1966, for the first time, a magazine advertisement referred to the day after Thanksgiving as "Black Friday" to promote upcoming sales. From then on, the term started to catch steam, and by the 80s, it was used frequently across the country. This was really the time when Black Friday skyrocketed in popularity, bringing with it substantial sales and plentiful excitement. This was how and when the term Black Friday first came into use, but the sales themselves following Thanksgiving existed long before the name came to fruition.
Probably the most renowned company to advertise their Thanksgiving sales was Macy's all the way back in 1924. Moving forward, despite many businesses suffering during the 1930s due to the Great Depression, the shopping period actually grew in prevalence. This may have been, in part, caused by Franklin D. Roosevelt's decision to move Thanksgiving one week earlier in 1939. The decision was made with aspirations that it would assist in a boost to the U.S. economy because of the elongated holiday shopping season that would result from it. The days following Thanksgiving continued to grow as shopping days for many years, and by the 70s and 80s, they became an American phenomenon
Quickly, stores across the country were advertising sales for what was now known as Black Friday. Shoppers were chomping at the bit to take advantage of the sales on just about any item one could imagine. Therefore, the stores would flood with customers on Black Friday each year.
 Whether it was to do some Christmas shopping or get the hottest new gadget, everyone was hooked on Black Friday, and people were willing to go to great lengths in order to get the items they desired at a discounted price. From a woman pepper spraying other customers over a video game dispute, to one worker sadly getting trampled and killed by feisty shoppers at a Walmart in 2008, the day is sure to bring lots of hectic energy. People were even willing to stand in freezing temperatures for hours just to be the first one in line and ensure they would have their choice of items.
In the coming decades, Black Friday would even expand to become a worldwide event. Countries including Brazil, France, Germany, India, Norway, and Romania have now all participated in the Black Friday action. The region with the second largest Black Friday sales, unsurprisingly, is the UK. 
Despite the day only popularizing itself more recently in the UK, it has become quite large there. Amazon introduced Black Friday to the UK in 2010, and it went over well. Also, in 2013, the supermarket Asda, owned by Walmart, held Black Friday sales which ended up being a huge success. From that time, the day has amassed significant growth throughout the region. 
All this being said, possibly the most essential part of Black Friday yet to be addressed is the sales. 1.49 billion pounds were spent solely on online retail sites in the UK in 2018. In the U.S., exclusively online sales reach 6.2 billion dollars in 2018. The fact that these numbers do not even include tangible sales is simply mind boggling. These are MASSIVE amounts of money being made in only one day. It is no wonder FDR thought that the holiday sales would improve the economy. 
In more recent years, other days surrounding Thanksgiving besides just the Friday after have accumulated attention for being important shopping days.
In 2005, it was noticed that the Monday after Thanksgiving had an increase in online shopping sales. What would follow is the name Cyber Monday being invented. From then on, stores would post advertisements for online "Cyber Monday" sales. Interestingly, with the rise of technology, it seems that online shopping post-Thanksgiving is starting to become more popular than physical Black Friday. 
The credit card company, American Express, came up with the idea of Small Business Saturday in 2010. This day is marked as the first Saturday after Thanksgiving, and it is not a day of sales, but rather it is a day of recognition. The purpose of Small Business Saturday is to recognize small businesses and encourage shoppers to support small business practices.
More recently, stores have even begun to open their doors on Thanksgiving day. It first started in 2011 with the bombshell announcement that many famous retailers would be opening their doors at midnight on Black Friday for the first time ever. This was monumental news because up to this point, stores would not open until around 6:00 o'clock in the morning on Friday. However, these shocking new opening times wouldn't cause near the amount of commotion as the next year.
 In 2012, Walmart announced that they would be opening their doors at 8 p.m. on Thanksgiving evening. This decision was met with lots of backlash and sparked walkouts by Walmart workers across the country. But, this would not stop more stores from starting to open on Thursday night. In fact, the opening times of many stores have only gotten earlier and earlier since 2012. This year, large retailers are opening up as early as 2:00 o'clock in the afternoon. Clearly, the sales generated from opening this early have outweighed the criticisms of how it is morally incorrect to open stores on Thanksgiving.
Overall, Black Friday started as a single day of sales, and over the years, it has become an annual event worldwide, which has spawned new traditions during the same weekend. It also continues to bring in astronomical amounts of money from sales as more and more people go shopping each year.
About the Contributors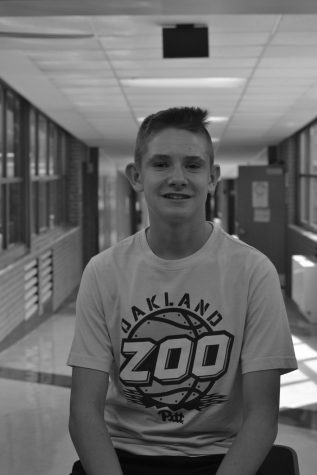 Dane McDermot, Staff Writer
Dane McDermot is a sophomore at NAI. An activity he enjoys is playing soccer with the boys.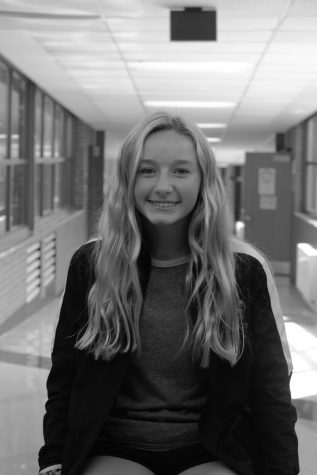 Anna Bundy, Staff Writer
Anna Bundy is a ninth grade student at north allegheny intermediate. Her hobbies include playing soccer. Her favorite animals are dogs, kangaroos, and...