Kicking the Bear: Political Cartoon
One of NAEye's first (of hopefully many!) political cartoons featuring a current major topic: an impending American-Iranian War.
This scene was inspired by a comment from my friend during a conversation about the current events of the news. He said, "Trump is just kicking the bear at this point; forget poking it."
During our recent trip to Washington, DC for the Journalism Convention, I attended a session led by editorial cartoonist Clay Jones from The Free Lance-Star. His message of the session was that artwork can be used to express opinions and news just as well as words in an article. They are in no way meant to be controversial, but rather to spark ideas and different views on certain topics.
If there are any other current events you would like to see as a cartoon, feel free to leave a comment!
About the Contributor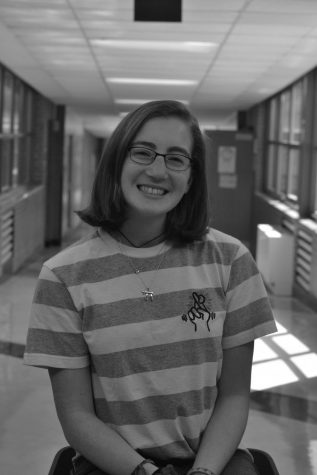 Jess Daninhirsch, Co-Editor-in-Chief
Jess is a sophomore at NAI. This is her first year as an official member of the NAEye staff, though she had published things last year. Jess's passions...