Will Pittsburgh ever get an NBA Team?
Pittsburgh has long been a big sports town, but could an NBA team survive in PIttsburgh?
Hang on for a minute...we're trying to find some more stories you might like.
Pittsburgh is a big football town and it will always be. Hockey is a close second. Baseball has been in Pittsburgh for as long as anyone can remember. Could an NBA team survive in Pittsburgh?
The NBA only has thirty teams with fifteen teams in each conference. They could be looking to find two teams to have a perfect sixteen teams in each conference. Pittsburgh could be a good place to land, especially if they would want to expand the popularity of basketball. 
Since the Steelers and Penguins dominate the landscape of fall/winter sports, it would be difficult for an NBA team to get attendance. Hockey used to not be as popular in Pittsburgh just how basketball is now currently. Then Mario Lemieux came to Pittsburgh and changed how the city viewed hockey. Now the Penguins have the highest TV ratings for NHL teams.  The Steelers enjoy having the top number of super bowls (6) which they are tied with the Patriots. So people love what their teams are good at.
Since the PPG Paints arena is owned by the city, any team can play their as long as they sign a contract with the city to play in the arena. They could get people to come instead of the Penguins game if they share the arena with the Penguins. The NHL and the NBA will have to work on their scheduling together. This could fix the problem of conflicting with the Penguins game but not the Steelers game. Luckily, Steelers play only once a week, so this won't be such a problem.
So could Pittsburgh have an NBA team? The short answer: unlikely. There is not enough interest in basketball to be able to have a team. Sure, there are some rec leagues in Pittsburgh, but most basketball towns have people playing pickup day in and day out. 
Plus, there are many cities in line before Pittsburgh. Cincinnati, Ohio would be one of those cities because of the college basketball presence in the city. Many NBA fans are surprised that Cincinnati has not gotten a team yet. This is most likely because the team would have to compete with the other college teams in their city. 
Pittsburgh used to have an ABA team called the Pittsburgh Condors also known as the Pittsburgh Pipers. They captured the first league title in ABA history. The Condors folded when they were not making enough money and the ABA canceled them. Which emphasizes the point that Pittsburgh is not a big market. They lasted between 1967-1968
The point still stands that Pittsburgh is a top candidate for a team and should be considered if the NBA ever has an expansion.
About the Writer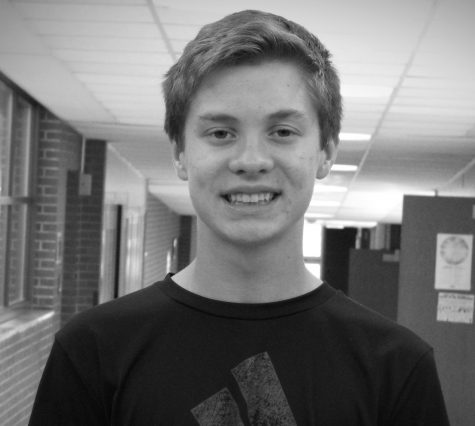 Lukas Bobak-Rouce, Staff Writer
Lukas is a ninth-grader at NAI. He plays hockey for the Arctic Foxes and North Allegheny. He is a writer for the NAEye newspaper.