What do you want to be when you Grow Up?
As the second career week at NAI begins, students are now discovering what they want to do when they are older.
December 9, 2019 marked the beginning of an extremely important week at NAI, Career Week. This week gives us students the opportunity to develop an idea of how to prepare ourselves for the future. It also gives teachers the chance to tell us their stories and share their path to becoming a teacher at NAI.
I had the opportunity to ask one of our guidance counselors, Bryan Kiggins, what his input is on this week.
"NAI started Career Week last year for all students in 9th and 10th grade. The goal was to provide students with information, lessons, and discussions around post-secondary planning. NA has many students that go to college, but with the changes in the economy and world of work, it is not the only option. Career Week allows students to explore the different options, and it allows teachers to talk about their experiences, As school counselors, we do not want students to walk away from the week knowing what they want to do for the rest of their lives, but instead, understand that there are many paths to accomplish their goals."
Teachers have, undoubtedly, one of the most important jobs in the world. They are the ones who truly prepare us for what our futures may hold. Mrs. Holland, a sophomore math teacher ready to retire after 30 years of hard work, shared some of her own opinions on how Career Week can impact students.
 "I just wish that we had the opportunity to do something like this. To be able to investigate and look at college costs, enrollment, and all of the information. We didn't have all of those opportunities given now. Narrowing things down or giving a little more perspective on cost, where you're going, and what you're getting into can be very helpful."
Much of NAI's staff agrees that Career Week is an amazing chance for students to understand that although it may seem stressful right now, we do not need to rush anything, or even have a clue yet as to what we will end up doing in our lives.
However, how do the students at this school feel? Has Career Week made a true impact to them? I asked some freshmen for their ideas about Career Week.
Emma Swanson: "Career week showed me that I can learn after schooling and high school should be preparing me for the real world, not just preparing me for tests."
Caroline Curran: "Career week taught me that my preparation for college can start now, even though I am only a freshman."
Meghan McDonough: "Career Week has given me insight into many possible college options, and it has allowed me to connect with my teachers more."
Lauren Rodgers: "I get to see different perspectives of all different careers and things to learn about. It also gave me insight into many possible college options, and it allowed me to connect with my teachers more."
Although it may seem irrelevant now, college is coming, and it's coming oddly fast. Career Week was a great addition to NAI because it has shown us all that if we take our time and try to focus on what's coming, we will be able to accomplish whatever we want to do.
About the Writer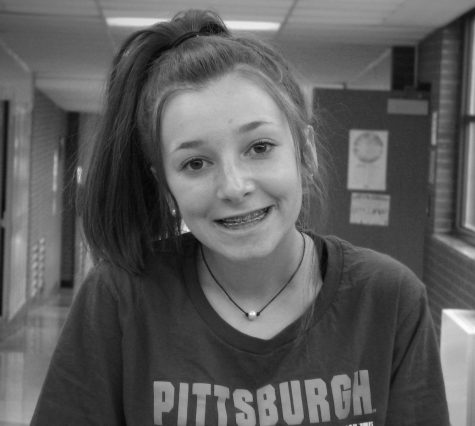 Dylan Dayton, Staff Writer
Dylan Dayton is a freshman at NAI. She plays lacrosse for the North Allegheny Girls Lacrosse team and a member of the student council. She is an honor...