The Greek Freak: Giannis Antetokounmpo
Giannis has the Nickname of the Greek Freak for a reason but could he be the best of all time
Giannis is a considered a once in a generation talent for most people. Some have said that he could potentially be better than LeBron James and Michael Jordan. The 90s were Michael Jordans decade. The 2000's were Kobe Bryant's decade. Even Lebron had a decade with the 2010's. Could the 2020's be Giannis Antetokounmpo's decade?
Antetokounmpo stands at a height of 6'11 and a wingspan of 7'3, so he can easily dunk the basketball and block shots of other players going up for the ball. He averages 30 points per game and 12.7 rebonds a game this season. He is the 2nd best in points, which makes him one of the best scorers only behind James Harden. He is also 6th in Rebounds, putting him above most centers.
Giannis Antetokounmpo was born in Athens, Greece on December 6th 1994. He is known as the Greek Freak and has inspired many Greeks to play basketball. People call him the future GOAT (Greatest of all time) or at least he has the potential to be the best of all time. Max Kellerman of First Take said that Giannis would replace Michael Jordan if he starts to hit 3 point shots.
Right now he shoots about 55 percent and if he were to get that higher, he could be unstoppable. Everyone knows that it's not easy to just wake up and hit a 3 pointer, especially in the NBA. There's also another glaring issue with Antetokounmpo. He is awful at free pointers.
Antetokounmpo has gotten the nickname "Giannis aintgonnahitafreethrow". This nickname is in part with his last name being so long and hard to pronounce, but he is only averaging 61.5 percent so he is only hitting a little over half of his shots. Which is not GOAT standard at all. Michael Jordan once hit a free throw with his eyes closed so Giannis will have some catching up to do. 
He does have the potential but will he be the best player of all time? Only time will tell. For now, he is getting better every season and with the Bucks sitting in first place in the East, it doesn't seem like a long shot.
Leave a Comment
About the Writer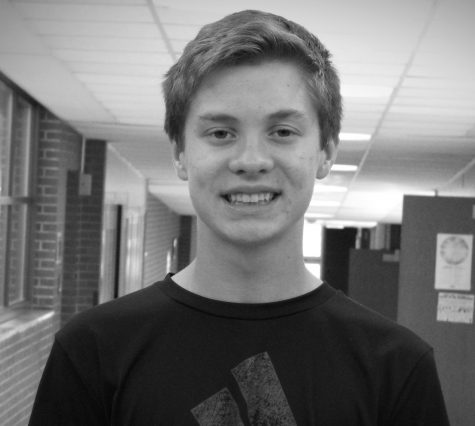 Lukas Bobak-Rouce, Staff Writer
Lukas is a ninth-grader at NAI. He plays hockey for the Arctic Foxes and North Allegheny. He is a writer for the NAEye newspaper.