A Gen Z Obituary for Kobe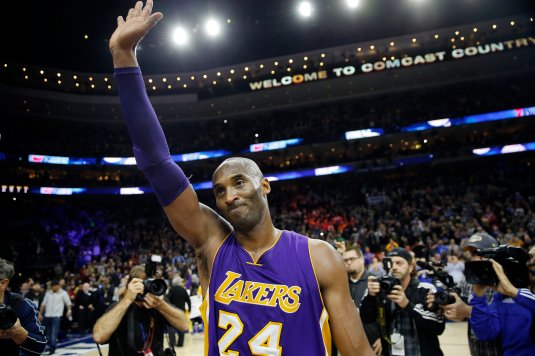 Legendary basketball player Kobe Bryant and his thirteen-year-old daughter Gianna were killed along with seven others when their helicopter crashed in Calabasas, California. Kobe and Gianna were headed to do what they both loved most – play basketball. 
Both regularly attended NBA games together and Kobe coached Gianna's travel basketball team. She always dreamed of playing in the WNBA, and always talked about wanting to carry on her father's legacy.
Kobe's many achievements include five NBA titles, eighteen All-Star appearances, one regular-season MVP, two NBA Finals MVPs, and eleven All NBA First Team appearances.
When asking his close friends what they thought of him, the first thing they said was his incredible talent and most importantly, his unbeatable work ethic. He always had the mentality that he was going to work harder and be better than the next guy. In high school, he would get to the gym at five A.M. and leave at seven A.M. before school. He was always the first one In the gym, even when he was injured. He even held a workout from four fifteen A.M. to eleven A.M. and refused to leave until he made eight hundred shots. Kobe's work ethic was what made him one of the best players of all time.
Kobe also had the drive and determination to play through injury. In 2013, he tore his Achilles tendon and still came back into the game to make two free throws. In 2015, he suffered a shoulder injury in his right arm and insisted on returning to the game. He played left handed and even made a shot before being taken out.
Perhaps what will be most remembered about Kobe though, is the person he was off the court. He had always said his biggest accomplishment in life was being a father. He had four daughters, Natalia (17), Gianna (13), Bianka (3) and Capri (7 months). He also founded the Mamba Sports Academy which focuses on growing youth sports in the LA area. 
Kobe's impact on Gen Z was monumental. Thousands of kids idolized him and modeled not only their basketball skills around him but their outlook on life. If you go through a school, you'll hear kids all around yelling "KOBE!!" as they shoot a paper ball into a trash can. Kids have paid respects to him in high school varsity basketball games and even rec basketball leagues by taking an eight-second violation to start the game which represents Kobe's number for the first part of his career. So many have showed respect to one of the greatest role models the NBA has ever seen.
Kobe wasn't just a part of LA, he was LA. So many people felt his positive impact not just on the court, but with his foundations and contributions to the LA community. His impact with always be cemented in NBA history, and although he won't be alive to see it, his contributions will forever impact the people of LA and people all over the world alike.
Leave a Comment
About the Writer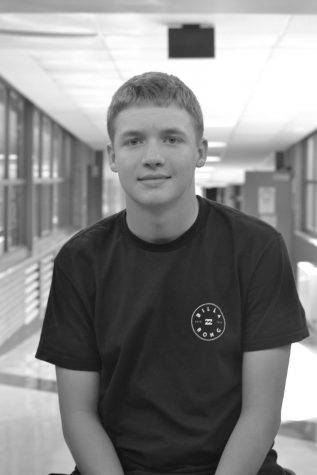 Flynn McGurrin, Sports Editor
Flynn McGurrin is a Sophomore at NAI who enjoys golfing and playing, watching basketball games and arguing about sports.