So. . . I Got a Loaner
NaEye set out to research the cause of havoc around the school - LOANERS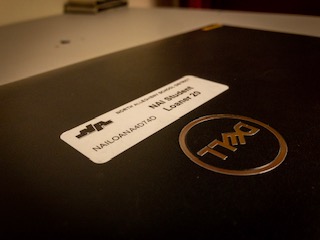 The words that teachers hate to hear and students loath to tell. Many students in NAI are forced to get loaners for many reasons including technical difficulty, forgetting their laptops at home, or to charge them. 
I have recently been in the dreadful and embarrassing  position of having to tell my teacher, Mr. Hull, that I didn't know how to sign in and that I didn't remember where to find some of my school items. Even though most data, if saved in google drive, is able to be transfered, some things like passwords and items saved to the computer directly won't be on the loaner
NaEye conducted an interview with Ryan Capet, one of the tech integrators:
NaEye: What are the weirdest things that you have seen for backgrounds?
Ryan Capet: I have seen a large shrek, Mike wazowski, and a muscular russian man out of proportion.
NaEye: What is the process you go through to try and troubleshoot the laptops?
Ryan Capet: First we restart, check for updates, try to find anything interrupting the software like VPNs or games, and as a last resort we send the computer to dell.
NaEye: What is the biggest problem you are experiencing now on the laptops?
Ryan Capet: Adobe is a large problem right now, rush and spark, as well as the computers falling off of the NA domain and not being able to rejoin. Another thing that causes problems is games.
NaEye: How many students do you receive at the help desk per day?
Ryan Carpet: On a slow day, 10-15, fast day 20-30, and sometimes whole classes.
NaEye: How did you get into the tech support business?
Ryan Capet: During high school I thought that I would become a medical professional, but while I was taking the interest test in highschool, jobs with technology showed up. I liked technology and it was on the up and coming, so I went to college.
NaEye: How long does it take for you to return the laptop?
Ryan Capet: It depends on how complex the problem is, if it is basic, a day or two if harder a week, and if it goes to dell a week and a half. 
"
I feel like it never gets fixed"
— Dillon Ferraro
Dillon Ferraro, one of the students that have experienced multiple interactions with the tech intergraders. She stated that her interactions have ranged from not connecting to the wifi, not connecting to the printers, and even not holding a charge. She has had very good experiences with the tech integraders. The range of return has been days to weeks. Also she has lost saved passwords when her laptop was returned.
Andrew Mclaughlin, a freshman here at NAI, visited the help desk due to his headphone jack not working. They were able to deal with the problem within one period. Andrew Mclaughlin says, "I was very impressed they seemed they know what they were doing, they easily just changed the audio settings."
I have experienced the technology integraders help on several occasions. My problems included not connecting to the wifi, domain, and not being able to use my headphone jack. The people were nice and helpful every time I visited them.
So remember if your having any tech problems, keep calm and restart.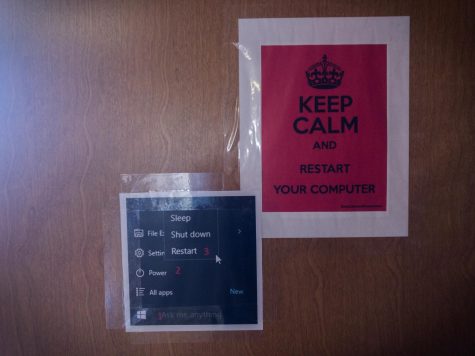 About the Writer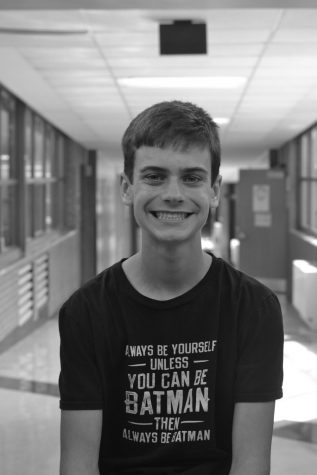 Nick Betler, Staff Writer
Nick Betler is a freshman at North Allegheny Intermediate High School. It is his first time doing newspaper. In Nick's free time he runs and takes photos. ...