The Nightmare Has Ended
Kennywood's haunted boat ride is transforming for 2020.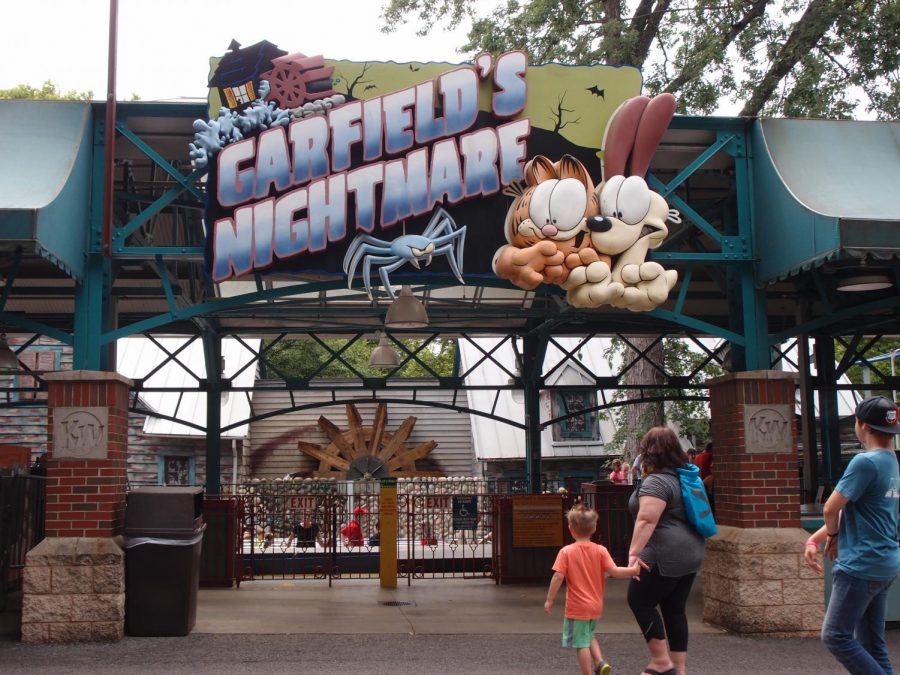 The event that many fans of Kennywood and native Pittsburghers have wished to occur for years has finally come to pass: Garfield's Nightmare, the Day-Glo boat ride with a slightly spooky twist, has been announced to be closing at the local amusement park. For the upcoming 2020 season, the ride will be redone in a more traditional amusement park haunted house style that will be evocative of the ride that formerly inhabited the space, the Old Mill.
Garfield's Nightmare, based off of the popular comic strip cat of the same name, opened in 2004. Upon its debut, it instantly garnered much criticism over various issues; among them were product placement throughout its passageways and the infusion of a popular character such as Garfield into Kennywood, which has always prided itself on maintaining a traditional amusement park atmosphere over the years.
The main gripe with Garfield, though, has always been that it is a dramatic departure in feel from the ride that preceded it. The Old Mill underwent numerous redesigns and name changes over its last few decades of operation, but constant throughout was a theme revolving around skeletons and the old west. Although not overly complex, many longtime Kennywood fans lamented the loss of the ride's vintage aesthetic to a ride that was greatly considered to be too tongue-in-cheek and not focused enough on charm. 
The former theme was also one that was much more in keeping with the ride's history from the early 1900s. "Mill Chute" rides were once commonplace throughout amusement parks all across the country, but Kennywood's is one of less than five surviving examples throughout the nation.
"
Many longtime Kennywood fans lamented the loss of the ride's vintage aesthetic to a ride that was greatly considered to be too tongue-in-cheek and not focused enough on charm. "
Kennywood has long encountered resistance against Garfield's Nightmare, and park visitors have been crying for years for the park to restore the Old Mill to its former glory. Now, only after 16 seasons of operation, the Old Mill will finally be returning in 2020. The newly-redone ride will likely feature generic scenes of skeletons and cowboys in the old west, some with a slightly humorous twist, as was the style of the old ride. Although Kennywood does retain a few props from the former Old Mill for use in their Halloween event, it is likely that there is not an ample enough amount to use in the Old Mill's retheme. As a result, Kennywood will either be creating the new theme themselves or be turning to an outside company to do the work.
This restoration of a classic Kennywood accordance goes nicely in accordance with the 100th anniversary of the Jack Rabbit coaster, which will also be celebrated in 2020 (As a side note, most historians consider the Jack Rabbit to be Kennywood's oldest ride, but some make a case for the Old Mill, although it held a different structure before being completely rebuilt around 1926).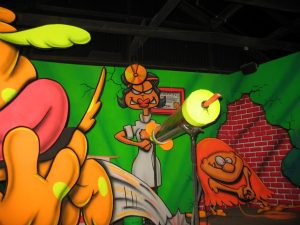 The Old Mill is something that has earned almost a mythical mystique around it over the years and is thought of fondly by Kennywood visitors of the past, but it is important to remember that these people have not ridden the original attraction in nearly two decades. In a sense, then, adults have likely put a "haze of nostalgia" around the Old Mill, as they have been so adamantly involved in criticizing Garfield that they have lost sight of the actual format of the Old Mill – a dark and dingy boat ride past dimly lit, lightly animated scenes. This does not mean that the new Old Mill will be a low-quality ride, however; I personally feel that Kennywood will put their best foot forward in redesigning the ride for another generation, especially it the final product remotely resembles the Noah's Ark refurbishment carried out in 2016, which breathed needed new life – even if it was done on a budget – to another classic Kennywood attraction. In the end, students of our school should temper their expectations when it comes to the ride experience of the new Old Mill. This oxymoronic term has gained stamina over the years due to what we have heard from our parents and relatives, but we must remember that it was a classic amusement park darkride, and darkrides are built to be simple.  There is just a different way to enjoy them, but once you put yourself in such a mood, you will realize that there is more than you initially thought that can be found in such a decidedly out-of-date entertainment.
About the Contributor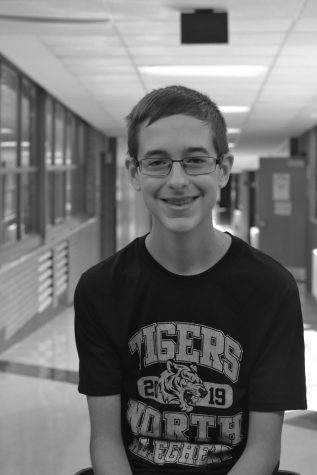 Andrew McLaughlin, News Editor
Andrew McLaughlin is a ninth-grader at North Allegheny Intermediate. He formerly was the editor on the student newspaper at Carson Middle School and enjoys...