Local Perspective on COVID-19
NA students report the effects of COVID-19, or the coronavirus, from a local perspective.
With the threat of coronavirus coming to Western Pennsylvania, schools and colleges such as CMU, Pitt, and Duquesne have taken action to mitigate the spread of this virus. Although North Allegheny has not yet cancelled school, they have cancelled many school related events and are contemplating further action. 
So far, North Allegheny has cancelled all trips outside of Western Pennsylvania – including the band, orchestra, and chorus trips to Disney – until April 13. They are also no longer permitting sporting events to allow spectators. Many other events, such as Project Water and TigerThon, are up in the air. 
Local colleges have closed, yet North Allegheny School District, and others in the area, remain open. The reason for this, and the line of distinction between highschool and college, is blurred. 
High schools and grade schools are arguably more dangerous than college campuses. Although many college students live on campus in close-quartered dormitories, college buildings are spread apart and do not keep thousands of students confined in a single building for 8 hours every day. On Thursday, Ohio, Maryland, and Kentucky announced school closings for a minimum of two weeks beginning on March 16th, perhaps indicating that Pennsylvania will not be far behind. 
While the attention of students is focused on the possibility of FID days (Flexible Instructional Days), the top priority should be the health of the national population. If local schools only close for a day or two, this will do little to prevent the spread of such an aggressive virus, as the incubation period is two weeks.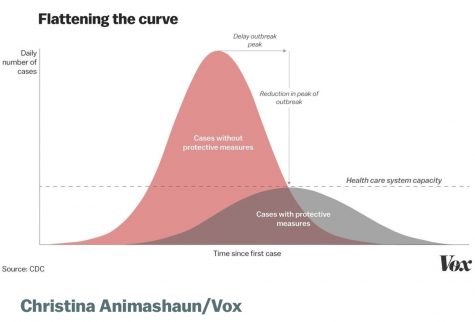 Even with the schools not closed, the virus has taken over the daily life of students. Many instructional minutes have been lost over the past week while students questioned their teachers on the probability of a cancellation, and what would happen if one occurs. The buzz of the possibility of time off and uncertain answers of these questions captivate the minds of students – distracting them from their lessons.
Even if there were to be a cancellation, this could have detrimental effects on parents and caregivers. Who would take care of very young children when they are no longer allowed in school? Many parents do not have the resources to hire someone to watch their child if they are unable to take off of work. Some may not have older children to look after them, or cannot take off themselves because they would not receive paid vacation. 
On a broader economic scale, the global uncertainty has caused already volatile markets to collapse. After President Trump announced travel restrictions between the United States and Europe, major stocks fell 7%. In fact, The New York Stock Exchange stopped trading for 15 minutes Thursday morning.
Even local economies and businesses have suffered, largely due to fear. Some people are afraid of what is to come, stocking up on cleaning supplies and disinfectants, leaving store shelves bare.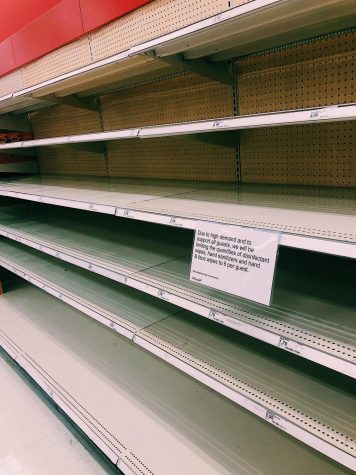 With a wide range of opinions coming from parents, friends, teachers, and media sources, students should make efforts to keep themselves educated. Both the World Health Organization and Centers for Disease Control and Prevention websites are sources that will provide the most accurate information. It is tempting to react in one of two ways to what WHO has labelled a global pandemic: either complete panic or complete apathy. Both of these attitudes can be dangerous, so it is best to take note of both sides and keep a level head. 
Taking precautionary measures like washing hands, avoiding touching of the eyes, mouth, and nose, and gathering in large groups can help prevent the spread and avoid a larger outbreak here in the U.S., where cases have risen to almost 1,000.
This is a developing story. We will continue to monitor this pandemic from a student perspective. Continue to check in for more updates.