Best Oreo Cheesecake Cookies
Want to bake something new and exciting to calm your sweet tooth cravings? Try out these amazing Oreo Cheesecake Cookies.
Ingredients:
½ cup cream cheese, softened

8 tablespoons salted butter, softened 

¾ cup sugar

1 cup flour

10 oreo cookies, crushed 
Instructions:
In a medium size mixing bowl,  blend together cream cheese, butter, and sugar until fully combined 

Add flour to the mixture and blend until fully combined 

Add crushed cookies, and carefully fold into batter, making sure you don't crush them even smaller 

Coover with plastic wrap and place in fridge for 30 minutes or until batter is firm to touch 

Preheat oven to

350°F

Roll batter into small balls on a baking sheet lined with parchment paper 

Using your fingers carefully push down on dough to help from the cookie shape

Bake for 12-15 minutes or until  golden brown color appears 

Place baked cookies on cooling rack for 5 minutes

Enjoy your cookies! 
These are super easy and amazing cookies to share with your friends and family!
Leave a Comment
About the Writer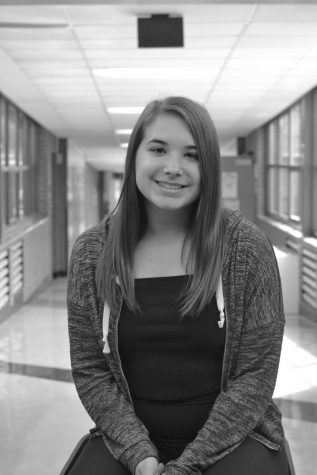 Mary Marzula, Staff Writer
Hi! My name is Mary Marzula, and I'm a sophomore at NAI.  I have an older brother who's a sophomore in college. I have been doing cheerleading for 6 years,...