Humanity, Defined
When we choose to learn, think, and ask, the stories and lessons learned are unimaginably important as they are heartfelt.
What is the purpose of being human?  Is it to be kind to one another? To love? The human agenda is to take what others have gone through and to reflect upon it. Humanity's purpose is to bring light to what is lost and make it important.
In hope of bringing truth back to humanity, NAEye spoke with Aya Attal — a woman with a story and life so inspiring and eye-opening. Her overwhelming aura of kindness is evident in how wonderful and human she truly is. 
The Beginning
Aya and her family of five fled their home of Damascus, Syria, as many other Syrians have done, in hope for refuge from the destructive war raging in their homeland. The Attals were first placed in Lebanon and then moved to Egypt. In Egypt, they applied for asylum in the United States and had to go through a lengthy interview process.
In total, the interview process took Aya's family two and a half years. Aya's family was first questioned separately and asked dozens of questions before they were finally approved for asylum. Even her younger brother, who was ten years old at the time, was separated from his family and questioned separately. The problem was, Aya's brother wasn't approved for asylum at first. Her family refused to leave without him out of fear they would never see him again. 
Arriving in The United States
One month later, Aya's entire family was approved for asylum. On July 12, 2016, Aya and her family boarded their flight from Egypt to New York City, where they took a connecting flight to Pittsburgh.
When Aya arrived in Pittsburgh, it was a huge change for her. She had to learn how to speak English and adjust to life in the United States. She now speaks English fluently after having learned it only three years ago. 
Living in Pittsburgh was a big change for Aya's family as well. Since most companies don't accept degrees from universities outside the United States, Aya's father struggled to find a job. He couldn't afford to go back to school after moving to the US, and he needed to pay for medications for his auto-immune disease. He previously owned a business in Syria, but he could only seem to find minimum wage jobs in the United States. Her family's lifestyle drastically changed, but Aya also had to worry about adjusting to her new school.
Social Adjustments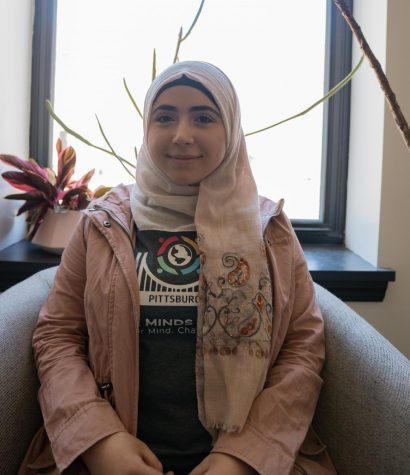 One of the things we often take for granted is how we assimilate socially; However, Aya's family had to relearn this entire process. When speaking with Aya, she told us that people were accepting at her new school at first, but as time progressed, people's attitudes changed towards her and her family. 
Aya came to the U.S. when she was in high school and soon graduated from Brashear High School to head off to college. She now attends Carlow University, where she is a dual-major in Biology and Chemistry.
She feels that people were helpful at first, but as time went on, their attitude towards her family started to change. As the subject of immigration and refugee laws became more and more stigmatized, people began thinking more negatively about immigrants and refugees. Aya expressed that people started being ruder to her and her family, even joking that people thought immigrants were "taking our jobs and our husbands."
Even though Aya faces adversities in the United States, she still feels very lucky. She also deals with some survivor's guilt, because she understands that not all families are as lucky as her's. Very few families are selected for asylum each year, and Aya thinks of being documented as a blessing.
"
"Fear is still haunting us because we don't have a place to call home yet."
Change of Heart
Above all, our society neglects and brushes aside refugees and immigrants as "others," or as being somehow less deserving or educated than the average citizen. When we spoke to Aya, she was well-spoken, educated, and wholeheartedly a great person. Yet, so many choose to view her as different just because she wasn't born here. Aya said that "fear is still haunting us because we don't really have a place to call home yet."
It is appalling that somebody could brush aside how wonderful a person she is, solely because they do not know her story. Regardless of where they come from, everyone deserves to be treated with respect and kindness.
When we take a look at how to define humanity, it only comes down to a couple of things. As humans, it is our right to be respected and feel accepted – we must love and be compassionate. Those simple things are the essence of humanity.
About the Writers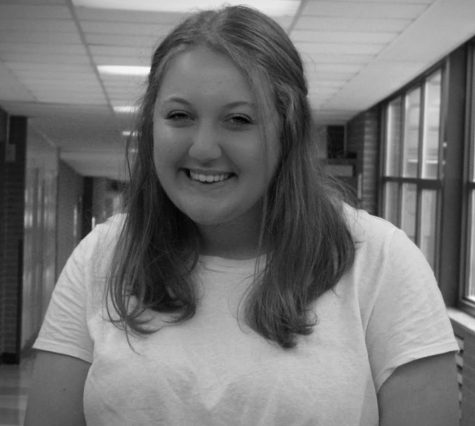 Marissa Granite, Co-Editor-in-Chief
Marissa Granite is a sophomore at North Allegheny Intermediate High School and on her first year for the school newspaper. She adores music and is actively...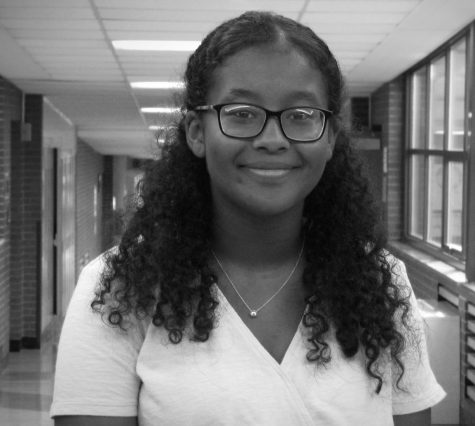 Lamees Subeir, Co-Editor in Chief
Lamees Subeir is a sophomore at NAI, and it's her second year on the NAEye newspaper. She is a Co-Editor-In-Chief. She enjoys writing about current events,...