The Effect of COVID-19 on the Homeless
Our country's homeless population is one of the groups most at risk of getting COVID-19.
We have all been caught up with our own difficulties during the COVID-19 pandemic, but one of the groups that have been hit the hardest is the homeless.
Cities are rushing to find ways to deal with this problem, but it has been extremely tough for them. Our city is trying to figure out ways to help these people and deal with a multitude of challenges. 
To see this from a different viewpoint, I reached out to Bill Cenk. He works for Outreached Arms, an organization that partners with the First Presbyterian Church of Pittsburgh to serve meals to Pittsburgh's inner-city homeless and working poor. They usually host dinners every Tuesday night, but since social distancing has been enforced, the dinners have been canceled. 
I mentioned to him that the New York Times described the homeless situation combined with the  Coronavirus as a time bomb. When asked if he thought that it was going to be as bad as that here, he said that everyone is dealing with businesses staying closed and people losing their jobs, but the homeless population has been worse off from the start.
"
And if you are able, consider donating to organizations that are in dire need of funding to support those who can not support themselves. "
Cenk said that he thinks that this is because the homeless have more instances of alcoholism, drug abuse, and suicide. The pandemic could make this even worse because it is already a big problem. 
During our interview, Cenk said that during the winter months of 2019-2020, many people could not get shelter. This was because the shelters were overfilling and could not handle any more guests. This means that finding adequate shelter was already a problem before this pandemic.
According to the Allegheny County Department of Human Services, Allegheny County is trying to establish at least three facilities for three different purposes. The first will be for people living on the streets or in shelters whose health conditions and/or age make them extremely vulnerable to the virus, but their conditions don't require complete isolation. The second will help families that have been displaced. The third will serve people who require complete isolation due to sickness.
Elaine Plunkett, a Department of Human Services spokeswoman, told the Post Gazette that the county has secured three sites and is making negotiations with many hotels for additional capacity. Officials have declined to release where these facilities will be located due to privacy concerns, and none of the facilities have opened quite yet. 
Shelters for homeless people have been cleaning more and testing people. These guests, even ones with underlying health conditions, are living within close proximity to one another. Because of this, people staying at the shelters suffer from a larger risk of contracting the virus than those who have the ability to stay in their homes.
Not enough is being done at the federal level to prevent this. An $8.3 billion Emergency Coronavirus Response Bill was passed by Congress recently but it failed to mention any funds that would be specifically allocated to dealing with the issue of homelessness during this time. Without this funding, communities across the country will most definitely struggle with finding a way to provide services to people or expanding shelter space.
If your family is struggling to get food on the table, North Allegheny has offered to provide meals to all students on Mondays and Wednesdays. There are a number of other ways for families to get food as well- Pittsburgh Public Schools is offering grab and go meals at multiple locations and you can find the location of food pantries near you using Greater Pittsburgh Community Food Bank's locator. You can also locate a shelter near you with this Homeless Shelter Directory. 
"
The homeless population has been worse off from the start."
If you can, please stay home and wear face masks and gloves in public as well as keeping a good distance from others. This will help to further ensure the safety of people that do not have the privilege of being able to stay home. It will also ensure that this can get fixed sooner and that fewer people will have to suffer and/or lose their life. 
And if you are able, consider donating to organizations that are in dire need of funding to support those who can not support themselves. 
Leave a Comment
About the Writer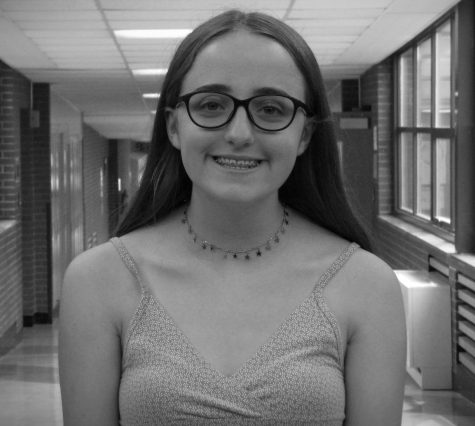 Quinn Volpe, Opinion Editor
Quinn Volpe is a sophomore and this is her first year on the NAEye Staff. She likes music, political activism, volunteering, writing, cheese ravioli, and...