Summer Geek Out
A list of accessible sites to visit for movies and shows.
While everyone is confined to our homes, the hunt for something fun to do continues. There are recorded shows to watch and rewatch. Sooner or later, old DVDs and live TV gets dull. The YouTube videos released get shorter and there's not much more left. 
As the school year comes to a close, the amount of free time will only grow from there. 
There are obvious services that are well known like Netflix, Hulu, Disney+, and Audible. Netflix is a widespread platform that is accessible on most devices. It has a 30-day free trial, original shows, and original movies. 
Hulu is also major and has aspects that Netflix doesn't, which goes both ways. It has classic Warner Bros shows and original tv shows/movies of its own. Its 7-day free trial includes these and primetime tv shows, like The Voice or Goldbergs. 
Next, Disney+ is a more recent but just as popular platform with classic animated shows, Marvel movies, and more. In fact, there are often jokes that Disney owns everything. There is a 7-day free trial going on. Disney+ and Hulu have a bundle with each other, ESPN, and other various live tv channels. A fair warning, the more in the bundle equals the more cost per month.
Next is book-related but no less well-liked: Audible. It is a seller and producer of audio recordings of books for all ages, newspapers, magazines, radio, and TV programs. These can be used for entertainment, education, or as a podcast of sorts.
The 30-day free trial gives one audiobook and 2 originals. After the trial, one will get a free audiobook and access to Audible Originals monthly. Not to mention, they offer the courtesy of an email a week before the trial ends as a warning.
Quibi has launched within the past two months but its popularity is ever-growing. It is a mobile-only app. It has a 14-day free trial, major actors from across the board, and uses a different style of entertainment as a whole. It is designed to be very short episodes or clips that are 10 minutes or under, despite most clips being as short as five minutes.
HBO and Showtime also have a free trial in their services. HBO's trial is a 7-day trial while Showtime's is a 30-day trial. Both have channels on tv of their own due to their size and them being in demand.
As many greatly known programs as there are, there are hidden diamonds in the rough. 
Acorn broadcasts overseas shows. Many of those shows are in British entertainment. It has a 7-day free trial. There is also Shudder, which is horror based. It is very gory, has classics, and isn't one to be kind about special effects with the movies they supply. This arrangement is also a 7-day free trial.
Many people, especially more recently, have found an interest in comics and their various adaptations, as in movies and tv shows. 
Marvel is one of the top two well-known comics franchises. It has its own site, called Marvel Unlimited, with tens of thousands of comics in its access. It spotlights well-known fan favorites, like Iron Man and Spider-Man, and is updated weekly. It has access to comics books people can't go out to buy physical copies of, with a 7-day free trial.
DC is the other of the top two with yet another long 7-day trial under DC Unlimited. It ha had a solid online multi-platform for a year now and has kept with it. It updates daily under the DC Daily tag, brings constant quality original shows, such as Doom Patrol and Harley Quinn: the animated series. DC adds recent comics, shows, and animated movies consistently with over a thousand series and tens of thousands of comics. It has classics and golden age comics for fans of all renditions of characters.
Now, the only thing larger than one franchise is some of the top six comics brands of the era. Comixology has over 75 thousand comics including DC Comics, Marvel Comics, Valiant Comics, and Dark Horse Comics. It is so widespread that it includes specials with Scooby-Doo and has Power Rangers comics. Not only all of that but it has the longest of the trials with 60-days free. Though, it is much less specific to the characters.
Now as many people love standard tv, originals, and superheroes, there is another rapidly growing style of entertainment: anime. Anime is a broad yet definable style of cartoons. While cartoons often have more randomized entertainment, anime is more likely to follow a plot for the characters involved.
Funimation is a site with a 14-day free trial. It is official with the large anime shows and corresponding movies. There is an extremely wide variety of official shows and episodes to the point that similar sites might have the Funimation logo at the beginnings of their recordings for streaming. 
Crunchyroll is extremely similar to Funimation in its official nature. It has a 14-day free trial and its focal point on anime services. It isn't as entirely focused on the more popular and longer animes, but it instead has a much greater variety. It shows animes that aren't as heard of and has personalized recommendations for those subscribed.
Overall, despite having the services that you appreciate and watch currently, there are many others to search across and discover with this free time.
About the Writer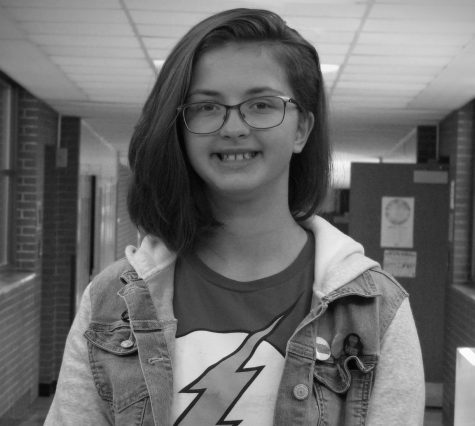 Zena Lang, Staff Writer
Grade: 10th

Zena Lang is a student at North Allegheny Intermediate Highschool. Last year, she was disappointed she could not take the course for her...