Keeping the Holidays Happy in 2020
As the holiday season rolls around, we have to remember to be grateful for the little things and enjoy being with family and friends. Especially now due to the circumstances it is hard to do things we would normally do, so we asked what they enjoy the most during the holidays.
What are some of your favorite holiday traditions you celebrate with your family during this season?
Anna Mitterer- I enjoy cutting down a Christmas tree with my family and Christmas day.
Addy Celender- I like to go sled riding with my family and make Christmas cookies.
Riley Cerqua- My family and I always get together on Christmas eve and we all sleep at my house. My brother and I always open one early gift on Christmas eve.
Izzy Teets- Usually, my family and I go to my cousin's house and spend Christmas day with them.
 Nora Catanzarite– I love getting together with my family and extended family on Christmas Eve, and we do secret Santa.
What are some gifts you want?
Anna Mitterer- I would like Shawn Mendes's merch.
Addy Celender- I would like Nike sweatshirts, a new phone case, and Air Max 270s.
Riley Cerqua- I definitely want some ski stuff!
Alyssa Griffin-  I am asking for different Nike shoes, air pods pro, clothes, and other random things.
Izzy Teets- I asked for clothes and new shoes.
Nora Catanzarite– I would like new clothes and new Nike shoes.
What makes you happy during this time?
Anna Mitterer- My friends make me the happiest during this time.
Addy Celender- Being around my friends and family makes me happy.
Riley Cerqua- I enjoy watching my dogs play in the snow, and I love hearing Christmas music.
Alyssa Griffin- I like all the decorations because they all look so pretty and festive.
Izzy Teets- I like listening to music and occasionally hanging out with my friends when I can.
Nora Catanzarite– What makes me happy during this time is that my family is all home together again, and there is no stress of school over Christmas so we all really enjoy our time together.
About the Writers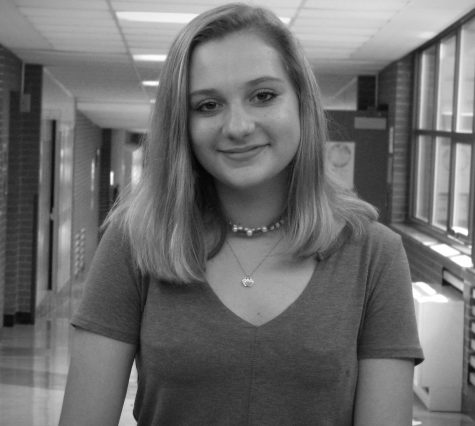 Annalise Arnold, Staff Writer
Annalise Arnold is a freshman at NAI. She is a passionate writer, and loves to create stories. She is a competitive Irish dancer. She loves taking her...
Katie Snyder
Katie Snyder is a sophomore at NAI. This is her first year taking journalism, and she is very excited. She enjoys spending time with friends and family,...