Songs to Add to your Summer Playlist
We all have at least one summer playlist. There's always those certain songs that remind us of summer and give off summer vibes. Here's a list of songs you should add to your summer playlist this year and a few lyrics that really remind someone of summer.
Memories –  David Guetta
"Those would be the best memories to me"
Summer is all about making memories with your friends. This lyric really highlights making memories and living your best life. 
"I just wanna let it go for the night / That would be the best therapy for me"
The artist is saying to relax and that it will all be okay. He wants to escape his problems and the summer is a time to relax and let go of all the things that are stressing you out.
Riptide –  Vance Joy
"Lady, running down to the riptide"
Another mention to the ocean and someone's draw to it. The ukulele in the background really gives the feeling that you're at the beach's shore.
Surfin' U.S.A –  The Beach Boys
"Everybody's gone surfin' /  Surfin' U.S.A" 
When thinking of summer, one of the first things that comes to mind is the beach. In the summer, people like to go surfing. Many people go surfing when going to the beach on summer vacation.
"We can't wait for June / We'll be gone for the summer"
This song radiates the good vibes of summer and gives the feeling that you're on vacation. It is a very "feel good" song.
50 Ways to Say Goodbye –  Train
"She went down in an airplane / Fried getting suntanned"
The best feeling of the summer is going to the airport and getting on your flight to your vacation destination. Another great thing about summer vacation is getting an excellent tan from the beach. 
3 Nights – Dominic Fike 
"Under streetlights / In the city of Palms"
This lyric refers to a city where there are palm trees all over the place, meaning that it is a warm, humid place that is probably near the beach. 
Sun is Shining – Bob Marley 
"Sun is shining, the weather is sweet"
The drums of the reggae music really gives the summer vibes. Bob Marley sings very in detail about the sun and the weather. The perfect weather and a shining sun is almost a perfect summer's day.
Leave a Comment
About the Writer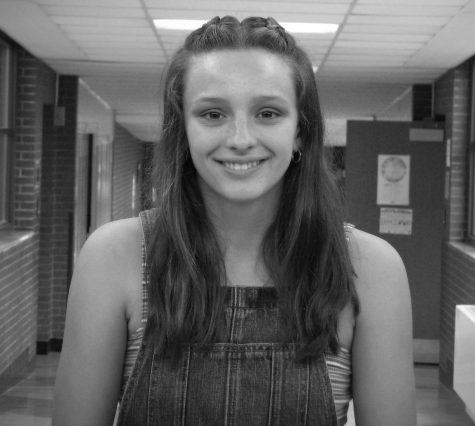 Jocelyn Smith, Staff Writer
Jocelyn Smith is a freshman who takes the Intro to Journalism course at NAI. She enjoys playing soccer, running in track, and reading novels. Her favorite...