Best Things to do This Summer
We all want to be able to relax with our friends this summer. A lot of times we want to go out and do something, but we don't know what to do, for it's always the same old same old with things to do and places to go. So here's a list of some of the best things to do this summer.
If you ever want to get away for a day and go hangout with your friends, why not plan a road trip. You could go to places, such as Presque Isle in Erie, or to Deep Creek.
If you're ever bored, a good place to go is an amusement park. Kennywood isn't super far away, so you could easily decide on a whim to go to an amusement park.
Sporting events almost always keep you entertained. They also have pretty good food, so even if the game gets a little boring, you can still enjoy popcorn, pretzels, nachos, or cotton candy.
You and your friends could plan a picnic of sorts. That way you can all pack what you want to eat. You could even plan to do some outdoor activities, like corn hole or other games you all enjoy.
A good idea for a boring day is going kayaking or canoeing. You can always rent a couple kayaks and go to North Park Lake for the day.
If you are ever too tired to go out, you can always stay in and have a movie night with your friends. You can all pick out the snacks you want to eat and you can even make popcorn.
If you don't want to have to go indoors to watch a movie, you can always go to a drive-in. That way you can bring your own snacks and blankets and pillows so you can truly relax.
Coronavirus has cancelled a lot of concerts, however some are still going to happen and some are outdoors. So if you are able to, going to a concert would be a good idea.
Leave a Comment
About the Writer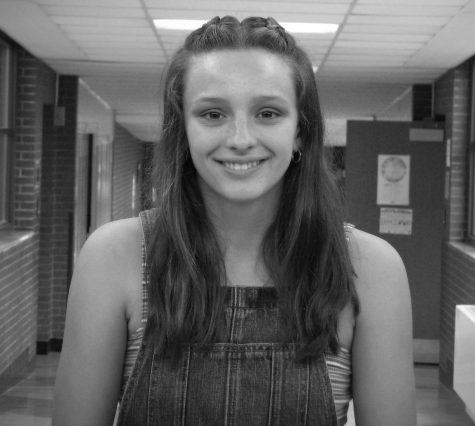 Jocelyn Smith, Staff Writer
Jocelyn Smith is a freshman who takes the Intro to Journalism course at NAI. She enjoys playing soccer, running in track, and reading novels. Her favorite...