Taylor Swift (Taylor's Version)
A Swiftie's "Wildest Dream" Comes in the Form of Taylor Swift Re-releases
"This is life before you know who you're gonna be, at fifteen…" Taylor Swift sung these lyrics in her hit song, Fifteen. 
Taylor Swift was forced to make life changing choices before she knew the effects these decisions would have on her future self. She was only 15 years old when she signed ownership of what would become her first six albums over to Big Machine Records.
The contract Swift signed in 2005 was in effect until 2018, when she lost control of her own intellectual property. Scooter Braun, a record executive, gained ownership of all of Taylor Swift's original recordings. Taylor Swift has always had a publicized dislike for Scooter Braun. This made him obtaining her music appear to be a move made with bad intentions. He then sold them for reportedly $300 million.
"
Artists should own their own work for so many reasons… But the most screamingly obvious one is that the artist is the only one who really knows that body of work."
— Taylor Swift
 Taylor Swift emphasizes how important it is for artists to have creative freedom by re-recording her albums. "Artists should own their own work for so many reasons," she said in an Instagram post in March of 2021. "But the most screamingly obvious one is that the artist is the only one who really knows that body of work." 
When signed to a big company, the artist loses control over what they are allowed to do with their songs. These restrictions affect their ability to perform where they want to and what people they work with. This limits creativity and pushes artists to conform to what their label tells them will make money. 
It was important for Swift to regain her rights to her own music, so she could perform the songs from her first six albums. Scooter Braun and Scott Borchetta used, what Taylor Swift called, "tyrannical control", to resist her ability to use her songs, because she was speaking out about the unfairness and problems within the music industry. 
In April of 2021, Taylor Swift re-released her second album Fearless. The quality of production of this album increased tremendously compared to the version released in 2008. She developed as an artist, making many of her fans prefer her version of the album over the original.  
The album consists of all her old songs, with subtle changes, plus six new songs "from The Vault". "The Vault" is what Swift refers to her unreleased songs as.  She has found a new way for her fans to experience their favorite songs all over again, while also gaining control and doing what she believes is right. 
The re-release of her fourth album, Red, is set to come out on November 12, 2021. The tracklist is made up of all of her originals reimagined and eight of her unreleased songs. The addition of unreleased songs creates interest in millions of people and makes it seem as if she is releasing a completely different album.
Taylor Swift has had a huge amount of support throughout this difficult time from both her fans and other artists. Her fans understand how important it is for her to have complete financial and artistic control of her music and show their support by only streaming her version of the songs.
Leave a Comment
About the Contributor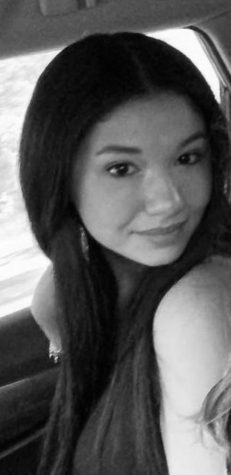 Mikhaela Titus, Staff Writer
Mikhaela Titus is a freshman at North Allegheny Intermediate and is beginning her first year writing for the newspaper.  She enjoys playing guitar and...