Kanye and Drake Compete for Title of Best with New Albums
Some debates will never be resolved. One such is the argument surrounding two titans in the music industry: Kanye West and Drake. 
West released his debut album in 2004. It was extremely successful, with multiple songs reaching the Top 20 of the Billboard Charts. In the subsequent 17 years, he put out nine more albums. In total, he has 21 million album sales along with 100 million digital downloads across the world, according to the Recording Industry Association of America (RIAA). 
On the other hand, Drake began his career with a mixtape in 2006 and released his first full album in 2010. It reached number one on the Billboard Album Charts. He has released 5 more albums in the past 10 years and is the top-selling digital artist of all time, with 163.5 million sales in the United States alone, again according to the RIAA. 

As both artists recently released long-awaited albums — Kanye's Donda on August 29, 2021 and Drake's Certified Lover Boy (CLB) on September 3, 2021 — the debate over which rapper is better is at an all time high. 
NAEye wanted to find out what students at our school thought about both albums. In a social media poll, the results were pretty much expected. 51.8% of people voted for Donda, while the other 48.2% selected Certified Lover Boy, almost an even 50-50 split. When asked why people picked their option, many had different reasons.
One of the reasons was the guest artists featured on each album. Sophomore Ruby Morris said, "Donda had much better features, such as The Weeknd on 'Hurricane.'" Sophomore Renuk DeAlmeida had a different opinion, saying "I really liked the Kid Cudi feature on Drake's album. Cudi's voice is so soothing on the track."
The lyrics were also an area of debate. Sophomore Amanda de Campos said, "The lyrics of Donda are so deep and easy to relate with." On the CLB side, Freshman Gabe Martins said he "loved the lyrics from the featured artists."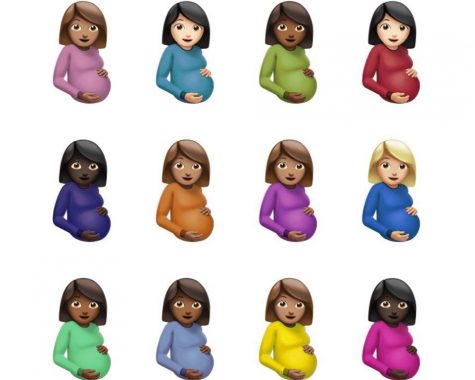 The final characteristic of both albums that was debated was the replay value. Sophomores Amit Bhandari and Jake Rechenmacher agreed that the songs on Drake's album were too repetitive. Bhandari said, "I got tired of listening to the album but for Donda, I can continue listening to it. Each time I like the album more and more." 
Sophomores Greta Mott and Sydney Bartos disagreed.. They said CLB's upbeat tempo caused them to listen to the album more times. Bartos said, "Donda is too slow so I don't really want to listen to it."
Only time will tell which album and artist ends up staying relevant. Until then, rap enthusiasts will continue to argue about the legacy of both artists.