Accidental Shooting Raises Questions About On-Set Safety
While filming a scene for the upcoming movie Rust, actor Alec Baldwin shot a firearm said to be a "cold gun" that took the life of one and injured another, raising new questions about safety protocols on movie sets. 
Baldwin was filming a scene for the upcoming movie when the prop firearm he was using fired a live round, taking the life of cinematographer Halyna Hutchins and injuring Director Joel Souza. Baldwin on Twitter said his "heart is broken for her husband, their son, and all who knew and loved Haylna."
In earlier scenes where Baldwin was using a firearm for the movie, director Joel Souza described him as being very careful and showing no signs of danger while holding the firearm.
While asked about the behavior of the employees on set director Joel Souza said, "Everyone was getting along." 
The firearm was also said to have been checked by the film's armorer, Hannah Gutierrez-Reed, and the assistant director, Dave Halls, before being given to actors.
No immediate changes were fired against  Baldwin or anyone else on set, but Baldwin was brought willingly to the Santa Fe County sheriff's office near where they had been filming. Deputies are still trying to determine if the death of Halyna Hutchins should be ruled an accident
As of now filming of the movie Rust is halted until further notice for concern of the safety of the cast.
This incident has brought renewed attention and focus on the use of proper caution while using a firearm of any sort on film sets. Without using caution for even what is thought to be a prop firearm people can still end up getting hurt or even killed without proper safety while handling a firearm. 
Leave a Comment
About the Contributor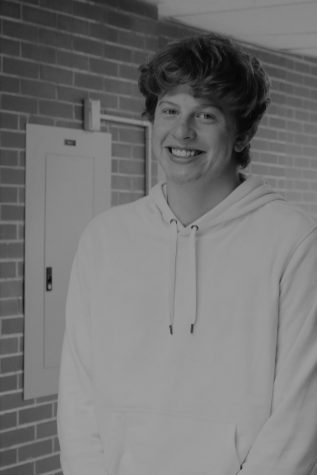 Josh Berty, Staff Writer
Josh Berty is a first-year newspaper writer, and a sophomore at North Allegheny intermediate.  He likes to play sports and is on the high school's swim...