Euphoria: Glorifies or Actualizes Drug Addiction?
HBO's Euphoria is one of today's most controversial shows, and is all over the headlines for it's award-winning acting performances. Despite the attention the internet gives to this franchise, a topic that is continually debated is whether Euphoria glorifies drug addiction or depicts the problem for what it truly is. 
Between seasons one and two, fans noted a definite change within the show. Season one felt like an ecstatic and intoxicating thrill, as if it was a high for the viewer. Season two, however, feels like the all-time low, almost like the end of a high. 
More often than not, it is the people who are watching the show that tend to glorify drug abuse, rather than the show itself. The stages of drug addiction are being depicted throughout the show, the first season showing it as a satisfying, fulfilling facade, and the second season showing the destruction it causes behind the scenes. 
 In an addiction, there are mental ups and downs, which is entirely what the show is demonstrating through its main character and her challenges.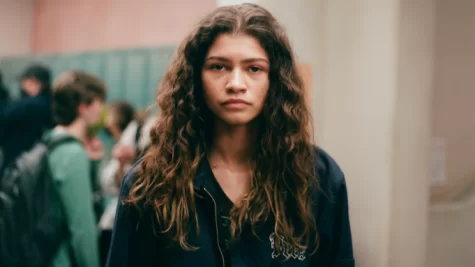 The main character, Rue Bennett (portrayed by Zendaya), prevails through many troubling circumstances at a very young age, such as being diagnosed with mental disorders, OCD and Bipolar, as young as the age of nine. Her father dying of cancer, however, is definitely the primary stressor in her life. Although she had experimented with medication before, Bennett turns to hard core drugs, ranging from heroin to fentanyl, to cope with her lose. 
Rue Bennett was able to make substance abuse seem captivating on the show, and perfectly explained the appeal to its viewers, describing it in season one as "being able to understand her own mind for the first time." Though this can be taken as encouraging viewers to take that darker path, it is actually emphasizing how the mind of a realistic drug addict functions and why quitting is not normally an option for them. Real addicts are not by any means, proud of what they are addicted to, but are attached to the sense of escape the drug gives them.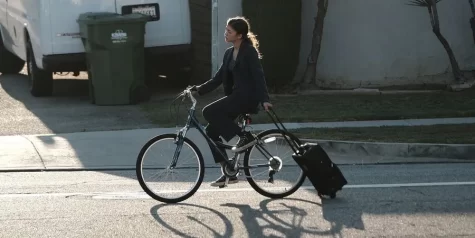 In season two, episode five, Bennett's emotional and violent breakdown towards her family (in search of a seized suitcase of substances) could, arguably, put this debate to rest because it showed just how much her addiction was taking control of her life. It is a complete contrast to the enthrallment she received off of drugs in season one.
Her physically and emotionally abusive actions during this encounter demonstrated how she did not care who she would hurt in the process, but as long as Bennett could feed her addiction, she would be able to maintain the only thing she is living for.  Although she believes taking these extreme measures will help her survive, it never made Bennett any happier or healthier.
Throughout the show, drug addiction is shown as a visual appeal for the problematic pattern it becomes overtime. It starts an escape method for the suffering but over time is able to be seen as the dark, endless black hole it is.