College Admissions After the Pandemic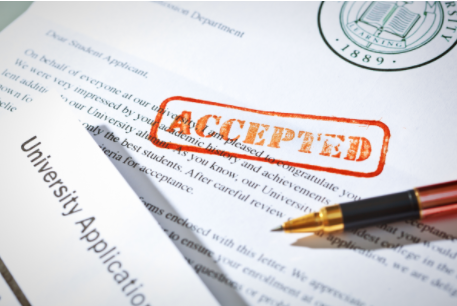 While the pandemic seems as if it's in the past, people are still seeing ramifications in their daily lives. Applying to college is one of the most monumental parts of high school, and the COVID-19 pandemic has changed the admissions process.
At the start of the pandemic, most colleges and universities made standardized testing, like the SAT and ACT, optional for applicants. As a result of the virus, many kids will be applying without standardized test scores or other indicators that prestigious institutions rely on, leaving universities struggling to figure out what else they may evaluate instead. 
"So many sacred things in the college admissions process may no longer be sacred," said Angel Pérez, CEO of the National Association for College Admissions Counseling." In the course of a few months, colleges and universities are redesigning a process that hasn't altered in over 50 years, and they don't have a choice."Since institutions moved to pass/fail marking when they went online or closed entirely, students' applications may be lacking not only SAT and ACT scores, but also a year or so of grades.
Students will be missing various elements of applications, further complicating the situation, thus no two reviews will be the same. While having no test results would not harm a pupil, having high test scores may, according to schools. 
"
According to most sources, students' recommendations and essays will be scrutinized more closely.
"We've asked students to provide us with any resources they may have," according to Kedra Ishop, Vice President for enrollment management at the University of Southern California. "So, while we don't generally utilize AP scores or writing samples, we've urged the kids to offer us whatever you believe best reflects you in an academic setting and we'll see what we can do with it."
According to most sources, students' recommendations and essays will be scrutinized more closely. Furthermore, admissions examiners will examine transcripts for academic intensity and any trends that support a student's academic profile. They'll be working overtime to analyze every piece of the application they have in order to compensate for what they don't have.
"The amount of time and effort required in the coming year is daunting," Ishop remarked. Admissions managers will have to "take a deeper dive into each file and go further into each individual" since 35,000 applications are likely to arrive without standardized test results or "a nice, simple, clean grade-point average that we can hang our hat on."
At the end of the day, applying to college is still a viable path that the majority of high schoolers will take. Knowing what to expect and what changes are being made will aid students in making more informed decisions and improving their chances of getting into the school of their dreams.