Harry's House Expectations
After taking a three-year hiatus in music making, Harry Styles is set to surprise fans with the new album Harry's House, being released on May 20th, 2022. 
Harry's House will be Styles' third, stand-alone album since his departure from One Direction. It will include 13 tracks, one of which includes his newly released single "As It Was."  "Boyfriend" and "Late Night Talking" were two new songs on the album and were recently performed by Styles at this years' Coachella Music Festival.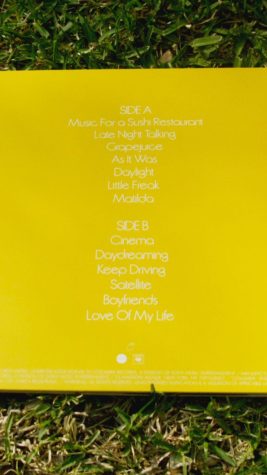 On April 28, Harry Styles revealed all of the song titles in his tracklist on twitter for his upcoming album loan right now. The album will be broken up into a side A and B, side A having 7 tracks and side B having 6. Fans theorize that the songs on each side of the album will have a contrasting feel to them.
In the meantime, Styles has talked about some details of creating this album with Hits Radio about how his song "As it Was" came to be.  "As it Was", a song that has remained in the top 100, was the final song recorded for the album and was initially a piano ballad before bouncy synthesizers were added, according to reports.
Harry Styles spent much of the global pandemic in isolation. He used the time to be more honest towards unresolved issues and become more devoted to his friends and family. This is what sparked the idea for a new album.
Styles has gone on to explain that the name, Harry's House, was an idea that he had pondered as a title for a long time, to Better Homes and Gardens. The thought of a title started as geographical location as a home, but then this idea evolved, with Styles explaining that "I realized that that home feeling isn't something that you get from a house; it's more of an internal thing. You realize that when you stop for a minute." He also goes on to say that this is a home for him "in terms of a headspace or mental well-being". 
Many fans of Styles are looking forward to Harry's House and in comparison to his other albums, the different approach he put into composing it.