Winter Sports Unwrapped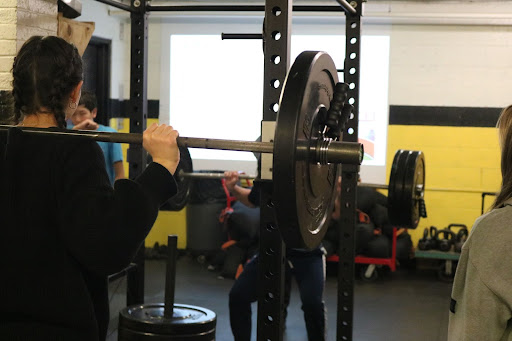 Now that the Fall sports season has ended,  many student athletes find themselves transitioning to  the Winter season in sports such as Bowling, Boys/Girls team Basketball, Boys/Girls team Wrestling, Cheerleading, Gymnastics, Ice Hockey, Indoor Track & Field, Inline Hockey, and Swimming & Diving. North Allegheny has many sports to choose from with many not listed during certain seasons due to not having official competitions during Winter season, such as Soccer, Rowing, and Softball/Baseball.
For students whose sports are not listed, or those normally outdoors, a first thought that tends to come up is "does your sport still continue?" For one Sophomore Cross Country athlete their answer was, "No, I do cross country, so my season only extends through Autumn." A Sophomore Track athlete responded, "Yes, I do indoor Track!"and Rower Martin Gray answered, "Right now I'm not doing a sport, because of injuries, but rowing does continue during the winter."
Sadly, not all sports have the space to continue practice and don't pick back up until Spring season, but there are still plenty of opportunities to train with all the options North Allegheny has to offer. According to our Sophomore Cross Country athlete, "In the past on my off season I have participated in winter and/or spring track and field which usually takes place at NASH." Some students have a sport that they may use as cross training for more than one season due to certain sports being only 1 out of 3 seasons.
"However, last spring I started learning how to figure skate so that is the sport I am focusing on and using as a sort of "cross training" right now." Not everyone participates in school sports for cross training, for example one student interviewed does figure skating as an outside of school training.
"In the summertime, I will attend a summer running camp that is run by Coach Neff all summer long until fall comes around and the regular cross country season starts again." Students may even do cross training during the summer to stay active and ready for when school sports start up again.
There are athletes lucky enough to continue their training with indoor options, and new training provided for them. According to one Sophomore Track athlete, "There are a lot more options of the specific event you can choose from." Some sports use variety to get either needed workouts or extra training. 
"For example: hurdles, long jump, high jump, sprint events, relays, etc."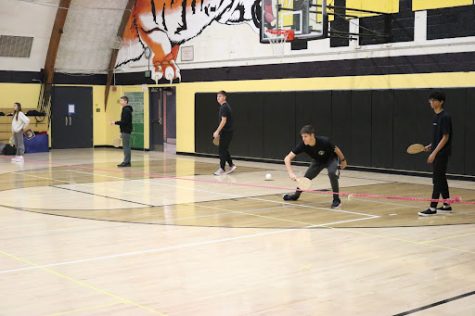 "Indoor track is more of a prep season for the spring season later on in the year, similar to summer training, so there is only practice 3 days a week and the meets are optional (unlike XC, where we had practice 5 days a week and meets on most Saturdays)," said one student athlete. Practice days may become shorter or longer depending on whether the sport requires more or less rest days, and with less competition, not always none, there is more flexibility with time for training.
To be able to train, coaches must reserve one of the training areas at either the Intermediate or Senior High building whether it's indoors or outdoors during the cold weather. Following up from their previous answer that Sophomore Track athlete responded, "Since I run distance during all seasons, our distance group still trains outside mostly, but instead of running roads/trails/grass at North Park, we basically run circles around NASH, or, for workouts, on the track itself." Location depends on both availability and weather, so winter does tend to limit the options for most athletes who regularly train outside.
On the occasions that student athletes are injured, most will be responsible to keep in shape on their own time. Rower Martin Gray stated that, "Being as I am essentially having the season off I go to the YMCA every day and exercise/workout there. I do strength and stretching exercises, running, cardio, and core. I also do my PT exercises everyday."
Student Athletes may have injuries cutting their season short, or stopping them from participating in a specific season. Although many find a way to continue to keep from losing muscle and continue to train otherwise.
Winter season is the time of year where student athletes must work twice as hard to maintain muscle and prepare for the spring season, which tends to be one of the most competitive seasons during the school year. Winter season tends to also be the season with the most variety in training, for athletes have several muscles that need different training.
This season is the season to develop muscles that are used less frequently in the student's sport. For future seasons ask friends and peers about what sport they do, and you may even end up joining them the next coming season.