Women's History Month Features: Sonita Alizadeh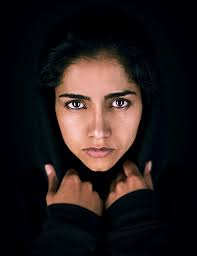 Sonita Alizadeh is an Afghan rapper who uses her lyrics to speak out about what's happening to the girls in her country, addressing topics such as child marriage.
Sonita Alizadeh was born in Afghanistan in 1996. At the age of 10 her family had tried to marry her off to a man who wanted to pay to marry her, but fortunately for Sonita the arrangement failed in the end.
A few years later, when she was 14, Sonita and her family fled to Iran to flee from the Taliban. Without any legal papers Sonita could not attend school, nor could she find a permanent job, so she helped her family with money by cleaning offices and bathrooms for money. Soon after, an organization was able to provide basic education for Sonita, and through this schooling program her interest in writing and the arts blossomed.
Her interest in rapping began after hearing an Iranian rapper on the radio, and Sonita's first rap was about child labor. Speaking out on this topic in general was dangerous and doubly so for Sonita as singing was illegal for women in Afghanistan.
Throughout the next few years Sonita watched many of her friends disappear, sold to older men for marriage. At 16 years old Sonita was told it was her time to be sold in order to pay for a bride for his brother. Sonita was to be sold for $9,000, for that was her worth as a bride.
Sonita didn't stay quiet though.  Instead she wrote and recorded her first published rap, "Daughters for Sale", publishing it to YouTube. It went viral, and a nonprofit organization reached out to Sonita offering to fly her out to Utah. Through that she was able to escape child marriage, but she was not at peace.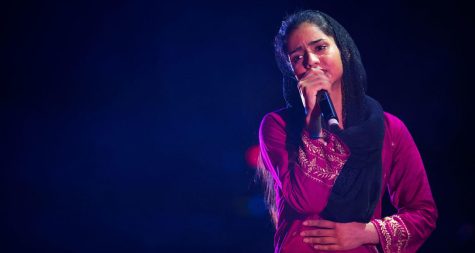 She continued speaking out and getting her message across the world through her best efforts. Numerous young people globally have joined her in the movement to ending child marriage. At the International Documentary Film Festival Amsterdam in 2015, a documentary about her titled "Sonita" was premiered. 
Sonita has shared the stage with heads of state, Nobel laureates, and renowned change makers. As well as helped with the development of a curriculum on child marriage for over a million students. In 2020, Sonita was named to the Forbes 30 Under 30 Asia List in the entertainment and sports category, and she had also addressed the United Nations about child marriage and education for young girls.
Sonita now lives in New York attending as a student at Bard college graduating this year as Class of 2023. She is still making music along with her studies, and continues to advocate for women and girls. 
To learn more about Sonita's cause and to help go to GirlsNotBrides.org.