"The Sims 4: Growing Together" Review
After nearly a year with no substantial new gameplay, The Sims community has been bombarded with news: confirmation that The Sims 5 is in development, a brand new life stage never seen in any of the games prior, and a brand new expansion pack, Growing Together, to go along with it. This new expansion adds new items and features, but is it not enough?
The Sims 4: Growing Together came out on March 16, 2023. Only two days before that, the infant life stage was added to the game. This is BIG news as infants have never been featured in any previous games in the Sims franchise.
The improved babies have a special spot in the new pack. They can experience life milestones such as sitting up or smiling for the first time, and will have new quirks that make them unique. These quirks were added for toddlers as well.
But that's barely scratching the surface of Growing Together. Kids can learn to ride a bike, lose their teeth, have sleepovers, and build treehouses.  New aspirations are available for them. There are even new interactions for elders to perform, such as giving their grandchildren life lessons.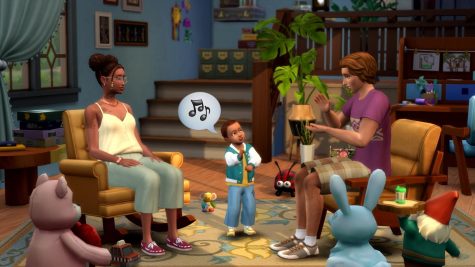 With the 4th game in The Sims franchise being designed from a builder's angle, the pack does not disappoint with its new items. There are plenty of cute new items to clutter up your children's rooms with. There are also many new gameplay items, with puzzles and changing tables being two of the highlights.
However, the family dynamics are the feature players were most eager to see. Sims can now have relationship dynamics set with other sims in their household. The dynamics include close, distant, difficult, jokesters, strict, or permissive.
These can be set in Create a Sim or they can change autonomously. Sims also have social compatibility settings which make befriending sims with certain traits easier and ones with different traits harder. Sims can also develop these traits completely on their own, and make 'self-discoveries' about them. These settings bring much-needed depth to relationships to the game.
However, players aren't completely satisfied with Growing Together. Most expansion packs have one aspect of the game they focus on. In High School Years, it was teen life, and in Cottage Living it was more realistic farming. After plenty of other family-centric packs, Growing Together felt like a directionless move from EA.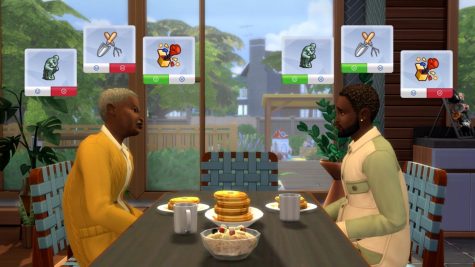 Growing Together does offer in-depth relationships, but many argue that this new system should be available to all players, not just the ones who paid $40 for the expansion. In general, the new systems in place are easy to miss if you haven't set relationship dynamics yourself or you don't have an infant.
The new world, San Sequoia, is by far the pack's biggest upset. The tiny new world is basically a copy-paste of the base game world of Willow Creek. It is based off of San Francisco, but The Sims 4 already has San Myshuno, which is based around the same city. The pack also comes out only two days after the infant update, so lots of bugs are present.
Nevertheless, thoughts on the new pack are generally positive. The relationship dynamics are still a game-changer, (literally) and aside from the lousy world, the new features are all perfectly good. But unless you're dying for the dynamics, this is a pack that might be better to get on sale.