Stronger Than Hate: Pittsburgh Synagogue Shooting
Hang on for a minute...we're trying to find some more stories you might like.
Sydney Frencho
On October 27, 2018, so many lives were tragically and horribly changed forever. That morning, a shooter opened fire in a place of worship, a place of love– the Tree of Life Synagogue in Pittsburgh, Pennsylvania. The gunman screamed heinous words, fueling his bullets with hate, spite, and bigotry.
That day, seven people were injured. Eleven people lost their lives.
This event shook our community to the core. Families, neighbors, and friends wondered how something so horrifying had to happen in our community. In our streets. In our city. What could inspire so much hate? What could cause so much pain to so many? Even further, how does a community recover and heal following such a violent act while honoring the memory of those lost?
However, Pittsburgh responded with messages of love, hope, and kindness. Many fundraisers were held to aid the impacted families and help the church. Hundreds gathered in solidarity to attend service and support the victims. While tragic and heartbreaking, it was astounding how such an act of violence inspired such unity and generosity.
Recently, there has been an increasing number of shootings and hate crimes. Watching those stories repeatedly unfold in your country is scary and painful enough. However, the Tree of Life shooting hit too close to home for many of us here. It happened to our neighbors. It impacted members of the Jewish community who walked the hallways with us. It was a bone-chilling reminder that it can happen here, too. It broke a certain bubble of perceived safety and innocence for many.
As students, as community members, and as young journalists, the staff of NAEye wanted to share their thoughts and emotions in the wake of such a tragedy while offering our deepest condolences to those affected. We stand with Pittsburgh in this time of loss and wholeheartedly believe that nothing can break the City of Steel. Together, we are stronger than hate.
About the Writer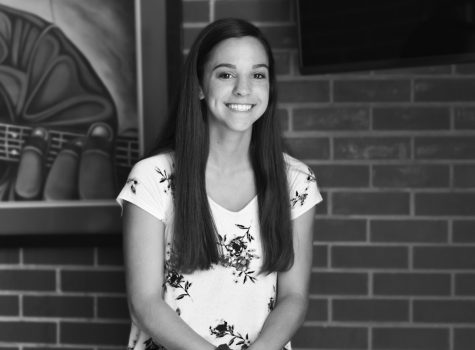 Sydney Frencho, Staff Vlogger/ Video Editor/ Photographer/ Writer
Sydney Frencho is a sophomore and attends North Allegheny Intermediate High School.  This is her first year on the newspaper staff and she is very excited...