Pens' Fans Seek to Send Letang to 2019 All-Star Game
Kris Letang is enjoying one of the best seasons of his career but wasn't chosen to represent the Penguins in the All-Star game. Luckily, fans have a way to send him there anyway.
Hang on for a minute...we're trying to find some more stories you might like.
The Penguins have been on fire recently, despite a loss against Chicago on Sunday night. After a rough November, the Pittsburgh hockey team got their act together and soon became one of the hottest teams in the National Hockey League.
Before Sunday, the Pens were on an eight-game winning streak and had outscored their opponents 32-9 during that stretch. Even though the Blackhawks ended that streak, it still doesn't mitigate all the good Pittsburgh has been doing on the ice lately.
They're strategically killing it on the power play. The team's two terrific goalies, Matt Murray and Casey DeSmith, have been performing at the top of their games. Passes and plays have been much cleaner recently. Plus, the Penguins' defense has greatly improved since the beginning of the season.
Obviously, there's a lot of credit to go around on a team full of some of the biggest names in hockey. However, there is a defenseman who's been vital to the hockey team's recent success— Kris Letang.
And while Letang has proved in every way that he's a remarkable player, he needs some help getting into the 2019 NHL All-Star Game at the end of January.
The All-Star Game, hosted on the 26th of this month in San Jose, is an exhibition game where the best players from each of the four divisions play against each other. The players chosen usually represent some of greatest in the game.
For the eighth time in his career, Penguins captain and NHL superstar Sidney Crosby was selected to play for the Metropolitan Division. He was the only player from Pittsburgh chosen.
However, this year, the NHL has a new feature called the "Last Men In" ballot. This allows every team to nominate a player to compete with their division. Then, hockey fans vote for who they want to be added to the roster. One player will be added to each of the four teams.
Letang, who's already played four All-Stars games in his career, is the Penguin's nominee.
This season has been a phenomenal one for the thirty-one year old alternate captain. Currently, he ranks sixth among all defensemen in the league. He has 10 goals and 26 assists so far.
Averaging a staggering 25:59 of playing time per game, he's been a solid, reliable defenseman when the Pens have needed it most, all while kicking his offensive skills into overdrive. For example, this past Wednesday against the Rangers, Letang stole the puck in the Pens' offensive zone, took it to the goal, and ripped a beautiful shot into the back of the net in a jaw-dropping, impressive play. He's truly been balancing both sides of the game perfectly this year.
Crosby was surprised to hear his teammate didn't make the initial cut for the Metropolitan team. He said, "It's not easy to narrow it down, but he's played unbelievably. He's an all-star in our eyes."
Letang's successes come after a lot of adversity. At the young age of 26, he suffered a stroke and was out of the game for six weeks. Then, in the spring of 2017, he had to undergo neck surgery and a grueling recovery that took several months. As a result of his time off and the damaging mental effects such an injury can cause, Letang's game suffered in the 2017-2018 season. He had one of the worst years of his career.
But, after some more hard work and a clear influx of confidence, he's back and better than ever. Many on Twitter have deemed this season as the "Kris Letang Redemption Tour", and rightfully so.
There's no doubt that Kris Letang has been pulling through for Pittsburgh and has contributed to the team's recent success. The stats alone prove that he's an essential player on the Pens line up and a fantastic defenseman. Overall, Letang's clearly an all-star in his own right.
So, if you want to cast your vote for Kris Letang on the "Last Men In" ballot and officially make him an All-Star for the fifth time in his career, click here. Voting ends this Thursday, January 10th, and you can submit your ballot up to ten times a day until then.
About the Writer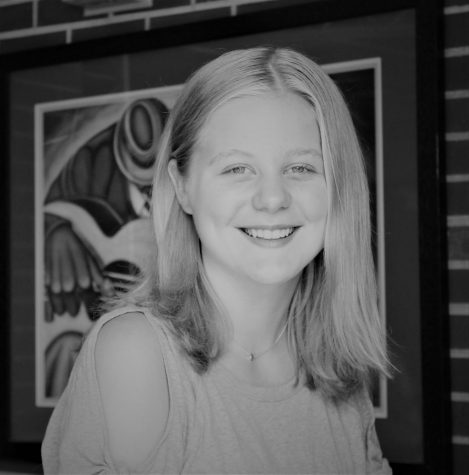 Kristen Kinzler, Staff Writer
Kristen Kinzler is a sophomore at North Allegheny Intermediate High School. This is her first year as a journalist on the newspaper staff. She loves playing...