The Hamilton Phenomenon
Hang on for a minute...we're trying to find some more stories you might like.
The phenomenon known as Hamilton hit the stage of Broadway in 2015. It swept across the country and grew increasingly popular for its diversity and interesting way of teaching a younger generation some of America's history. Lin-Manuel Miranda wrote this musical over the course of six years, and it has remained very popular for quite a few years after. For the past couple of years, Miranda designated much of his time to this musical. He wrote the first song of the musical in one year and the second one took another year. Miranda also had a historian on hand to make sure that he was accurately portraying the life and death of Hamilton during the writing process. 
"
It is absolutely AMAZING! The cast, music, action, and storyline is so fluent and crafted in a way where every single detail is present!"
This musical originally began as a mixtape. Rather than having it be performed Miranda planned on it just being something that people listen to. Contrary to popular belief, Hamilton was originally written for High Schoolers. Yes, I know this sounds crazy because of the price tag on the tickets, but it's true. This hip-hop rap musical was written to teach kids about one of their founding fathers in a new and unique way. Miranda began what was known as "EduHam." This is funded by the Rockefeller Foundation and it allows for 100,000 high schoolers to see the show for only $10! Those are some lucky highschoolers because tickets for Hamilton usually average around $200 for a basic seat. If you are wanting a premium seat the numbers climb up into the $900's, and that's if you buy directly from Broadway. If you buy from another organization the numbers have reached over a thousand dollars. A portion of the price tags from ticket sales goes towards donations for Eliza Schuyler's orphanage. This orphanage is mentioned in the musical when Eliza decides to "put herself back in the narrative." 
"
It is the only thing I like in history"
The musical has won a plethora of awards including 11 Tony's, the Pulitzer Prize for Drama, and 7 trophies at the Olivier Awards. This musical is the classic underdog story. With little chance in succeeding Hamilton proves himself. Hamilton started off small, but he worked his way to the top due to the fact that he was "young, scrappy, and hungry." Hamilton was America's first Treasurer, and he created the national bank. His life ended shortly in a duel with his first friend who became his enemy. 
"
Amazing show, great music. Very different from most musicals today and a creative way to tell the story of a United States founding father."
This fast-paced musical is coming to Pittsburgh in January for 27 days, but for those of you who want to go, I wish you luck finding tickets. The musical has been sold out for months now.
About the Writer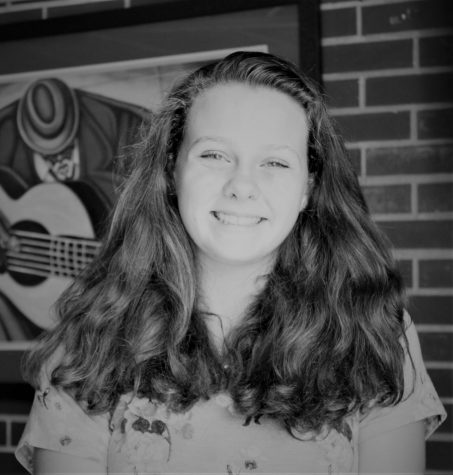 Grace Baierl, Staff Writer
Grade - 10

Years on Staff - 1

Role - Staff writer

Hobbies - riding horses, running, reading books, helping with NA's project water, and spending...