Scheduling 101
NAI and NASH upperclassmen sage advice for scheduling.
Hang on for a minute...we're trying to find some more stories you might like.
It's that time of year again– a time filled with approvals, waivers, and prerequisites. It's a time when some are beyond excited, while others feel a looming presence of stress.
It's time for scheduling.
As soon as February rolled around, NAI started looking towards the next school year. Freshmen are now preparing to be sophomores, and the sophomores are trying to take on the big, sometimes scary, senior high school.
NAEye looked into the basics of scheduling and examined some helpful guidelines for students as they prepare for their future.
First off, to get an idea of what electives are out there and see their requirements, make sure to look at the North Allegheny Program of Studies.
There are also some important dates for every student to know. The NAI counselors will see all freshmen in the auditorium on February 20th to introduce the scheduling process. Then, every 9th grader will have a short individual meeting with his or her counselor between March 4th and 8th to make sure everything is set. Sophomores will go to to the auditorium on February 22nd with to hear from their new counselors from NASH. They will then meet with each of their counselor's to review their transcript and course selections during the weeks of March 4th to 15th.
If students are not approved for a class they wish to take, they can fill out a waiver. This would allow them to waive into a class and enroll in it anyway. All waivers must be turned in by the end of the day on March 22nd. For this current school year, 338 waivers were submitted at NAI to waive into Honors and AP classes. They can be beneficial for students wishing to challenge themselves, but too many can lead to an overwhelming amount of stress and work. Choose when to use them wisely.
Additionally, all students will have independent access to their course selections online until March 4th. To make a change after that date, they can schedule a meeting with their counselor. The NAI counselors ask that all course selections are finalized by March 28th.
So, those are the dates, but if anyone is still feeling a little anxious about planning so far ahead, here's some helpful advice from those who have been through it all before.
Most sophomores advise the current freshmen to challenge themselves but also have some fun next school year.
"Take the highest level of class you think you can. Don't underestimate yourself…Sophomore year is the perfect time to experiment with difficult courses." Sophomore Laura Vinski said to any current freshmen. "There's a lot of homework, yes, but it's totally worth it. It's better to challenge yourself now and learn what you're capable of than overwork yourself later."
"Make sure to take some fun classes at NAI before you have to buckle down at NASH. Enjoy it while you can, but also think ahead, so you know you'll be able to take all the classes you want in high school." Shejuti Wahed, another 10th grader, said.
"Nothing's set in stone. Your schedule can always be adjustable, so experiment with your interests," added Angeline Chalifoux.
For the current sophomores, many older students suggest following your passions and taking advantage of all the choices when planning for the senior high.
Junior Alex Evans said, "Take electives you're passionate about, but also some that you would not normally take to explore your career options… I think it makes the decision process for majors so much easier."
"There are so many options to choose from," said Nicole Atkinson, a senior at NASH. "My advice would be to take classes you're interested in because you'll be more excited about learning. You should even try new classes because they can spark new interests!"
NAI guidance counselor, Mr. Kiggins, advises, "If possible, utilize the Plan Ahead sheet in the Program of Studies. This allows students to map out their current classes and their possible classes throughout high school. Sometimes seeing the bigger picture can be motivating and helpful… We really recommend that students take advantage of meeting with us, even briefly, to talk through their schedule and plans for high school."
Scheduling can be a long, frightening process, but remember that it's really just made up of individual choices. Do whatever works for you. Most importantly, know that there are lots of people to help you out along the way.
About the Writer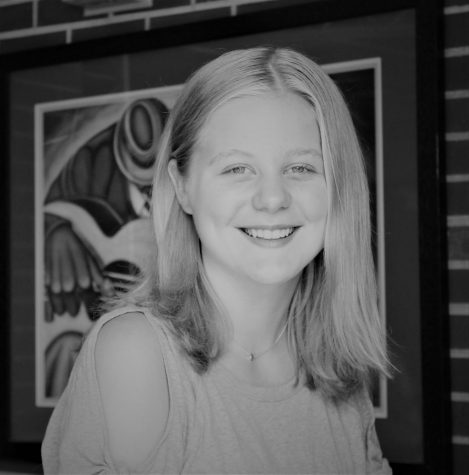 Kristen Kinzler, Staff Writer
Kristen Kinzler is a sophomore at North Allegheny Intermediate High School. This is her first year as a journalist on the newspaper staff. She loves playing...